Schrader Cellars, which produces Cabernet Sauvignons out of Napa Valley, announced the release of the Limited Edition Schrader MMXIII Cigar. It's the winery's second cigar (the first was the Schrader Doco-Est MMIX, which was released in 2010). The Schrader MMXIII was created with guidance from Nat Sherman's Michael Herklots at the Quesada Cigars Factory in the Dominican Republic.
The Schrader MMXIII, nicknamed "Sparky Two," combines fillers from Nicaragua, Peru and the Dominican Republic with a Dominican binder and wrapper. The perfecto is 6 inches long, with a 42-ring-gauge open foot, and expands to 60 ring gauge at its center before tapering back to a 38 at the cap.
"This format provides a profound platform for development of flavor and aroma, much like how a wine can change in the glass, and throughout the bottle," said Michael in a press release.
The cigars will ship to members of the Schrader mailing list May 10. On May 17, they'll be made available at the Nat Sherman Townhouse and other retailers that carry Nat Sherman products. The 2,500 six-pack boxes will be priced at $84 each.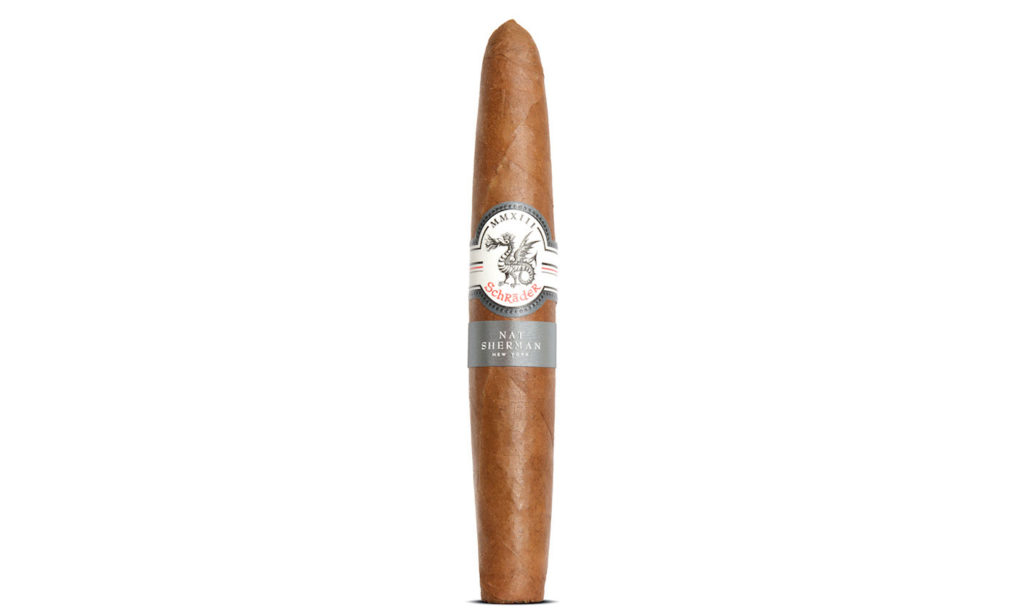 ---
Click HERE for our latest news!