Davidoff has announced the release of The Raconteur, an extension for its Winston Churchill line. "Raconteur" is a French word used to refer to skillful storytellers, and this Raconteur cigar pays homage to Winston Churchill's abilities as a wordsmith by including various quotations of his on the cigar's second band.
"With all of my great grandfather's achievements, it was his ability to be a great Raconteur, while meeting and dining with people, that he was able to persuade others to realise his objectives," said Randolph Churchill, Sir Winston's great-grandson, in a press release issued by Davidoff.
Here's how Davidoff's release describes the cigar's profile: "Nutty flavours give way to an instant creaminess that imbues the cigar until the very end. The intense, complex aroma, the roasted notes and hints of pepper, oakwood and leather echo the other Winston Churchill cigars, but this cigar has more intensity of flavour."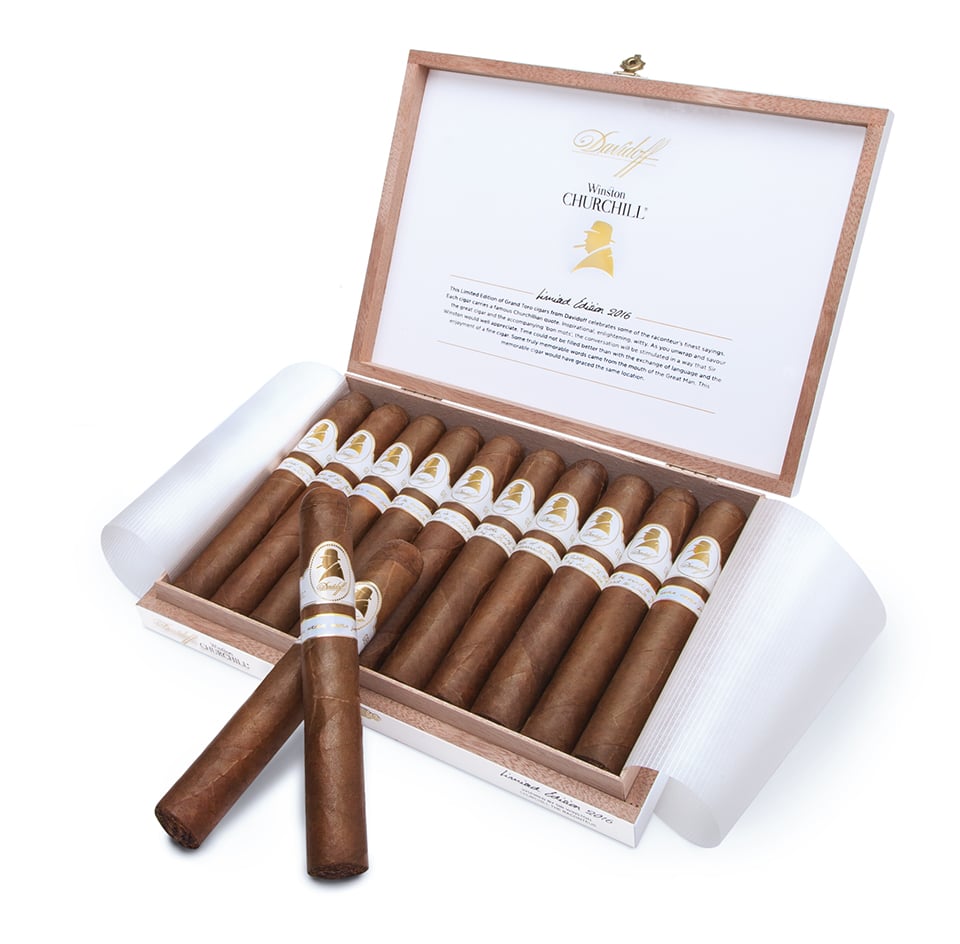 The blend comprises tobaccos from Ecuador, Mexico, Nicaragua and the Dominican Republic, including a 15-year-old San Vicente ligero from the Dominican Republic in the filler blend. The Raconteur is a 6 x 56 Gran Toro, and production has been limited to 6,000 boxes of 10, with prices set at $27.90 per cigar ($279 for a box) and release.
Manufacture: Dominican Republic (Tabadom Holding, Inc.)
Wrapper: Ecuador; Binder: Mexico; Filler: Nicaragua, Dominican Republic
Vitola: Gran Toro; Physical size: 6 x 56
MSRP: $27.90