Punch Rare Corojo Rare Lapiz will be made available in 10-count boxes.
General Cigar has announced that Punch Rare Corojo will debut with two new vitolas for retail on Feb. 16, 2015.
El Diablo, a 6 1/2 x 66 cigar, is a permanent new item for the Punch Rare Corojo collection. It will be packaged in a traditional wooden cabinet-style box and sell for an MSRP of $8.25 per cigar.
Rare Lapiz is the brand's limited-edition cigar, launching side by side with El Diablo. The 6 3/4 x 56 cigar will sell for $7.99 each and come in a 10-count box.
Code Block -Bannaer AD Here!
Diablo is a new regular-production vitola within the Punch Rare Corojo line.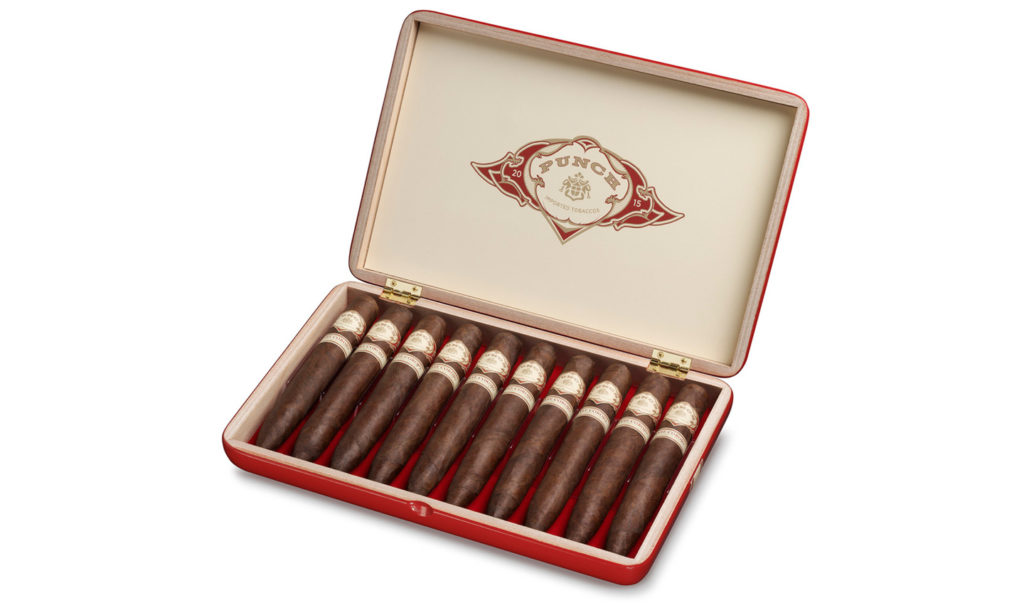 ---
Click HERE for our latest news!