It's time to load up the Santa bag and hit the sleigh. Granted, some of these are bulky – a pizza oven, as cool as it is, is awkward to haul – but they're all vetted and ready for delivery. And using our help, you can avoid the jams at the stores, as these are all available online. We've got reading material, wearables, cooking help, golf tech, and more.
---
Porsche 75th Anniversary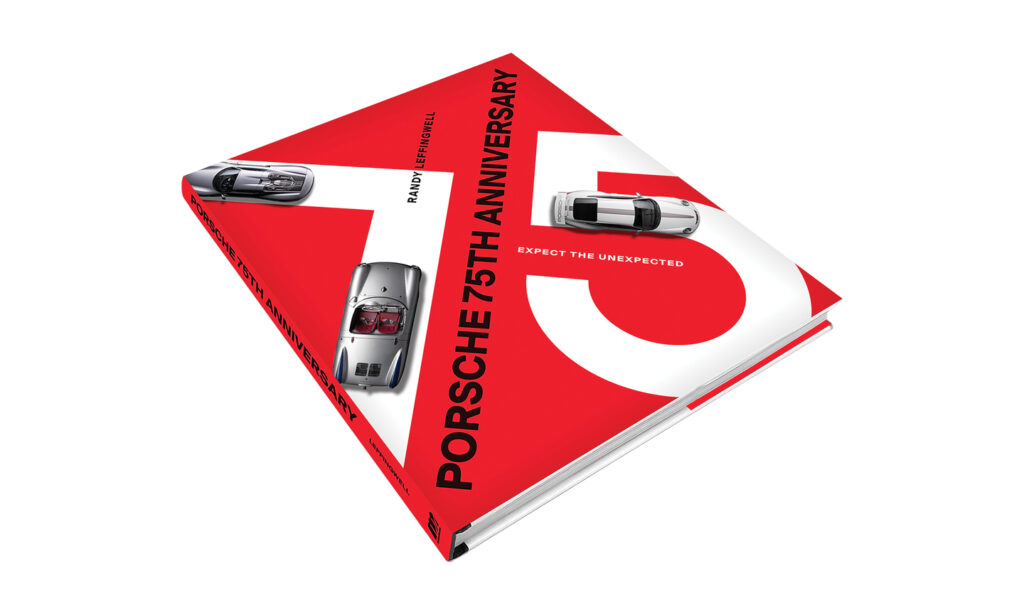 $60
Car lovers are easy to buy for, and this hardcover coffee table gem is one reason why; you can save tens of thousands of dollars by not buying a new Porsche as a gift this year and instead plunking down for this elevated history of the high performance German brand. The saga of the Porsche timeline comes with rare images from the Porsche archive and includes a foreword by endurance champion race car driver Hurley Haywood, who knows his way around a Porsche.
Lumicharge II Premium Desk Lamp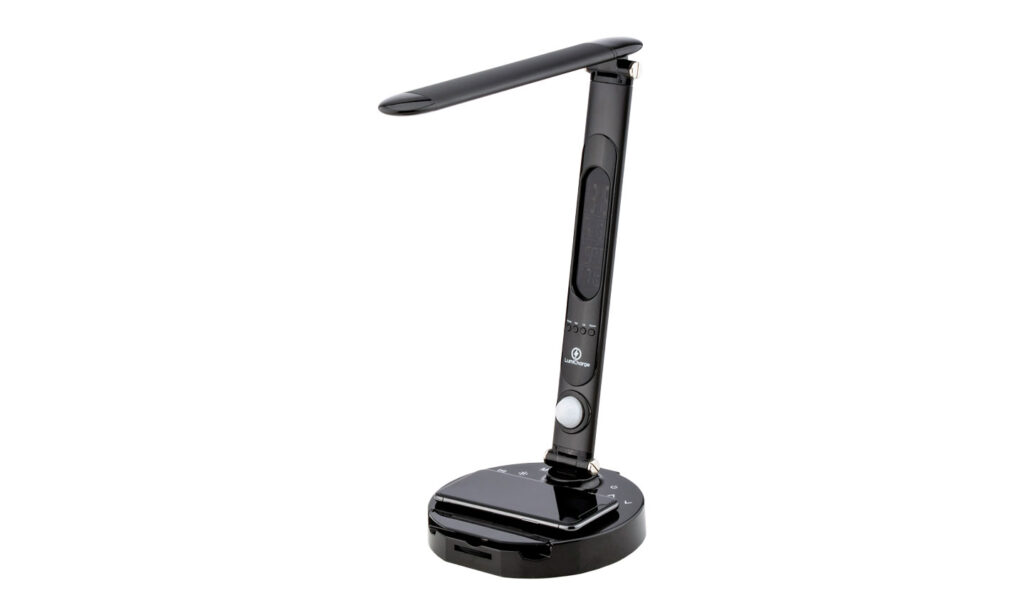 $85
We still work at desks, counters and other flat surfaces that need some illumination. LumiCharge's sleek desk lamp is utilitarian with a subtle, stylish flare. The three levels of LED light, the adjustable height, and the digital screen right in the stem – which tells you the time, temperature, and date – are all delivered with simple flavor. The universal smart phone charging dock is reputed to be lightning fast, making this an all-in-one workstation with minimalist flair.
Nebula Capsule II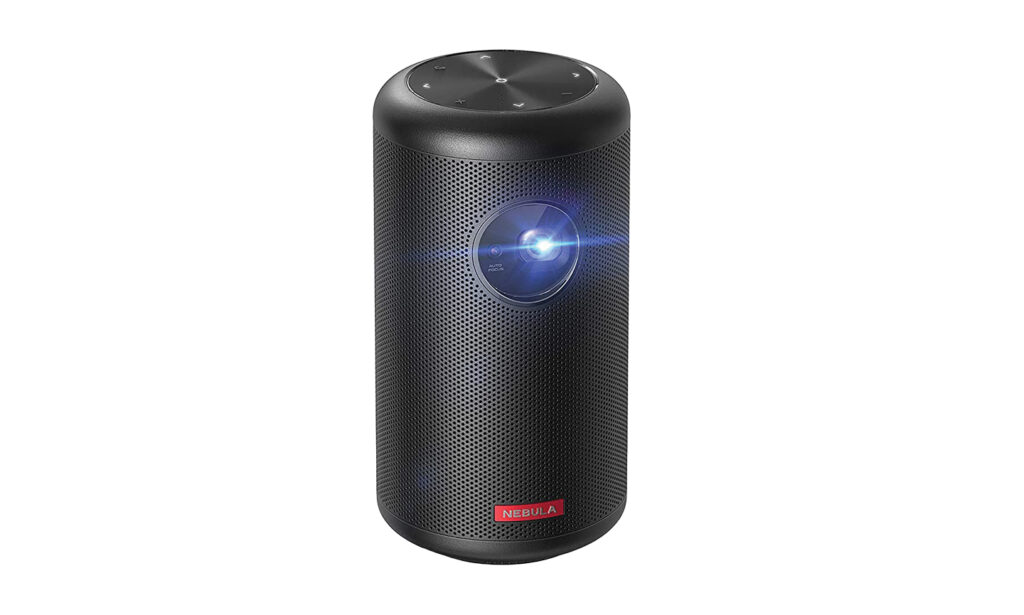 $530
We've seen projectors over the years come and go – who remembers those Flintstone-era plasma sets that weighed a ton? Those days are so over, and this Nebula Capsule II is among the reasons. Compact enough to take camping to watch reruns of The Office on the canyon facing. Or you can project at home on the ceiling, wall, wherever is handy. This mini projector can also handle your app streaming services. It weighs in at 1.6 pounds, features some premium sound and is particularly solid in low-light environs, so it's a welcome guest of honor at your next outdoor movie party.
Blue Tees S3 Max Player Pack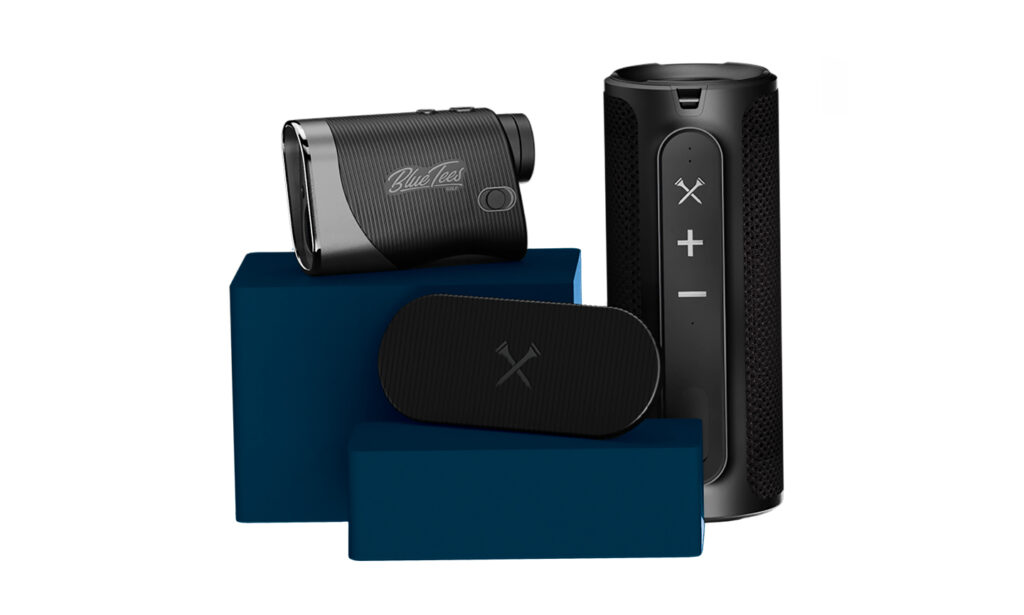 $399
The Blue Tees Series 3 Max rangefinder, which comes with a weatherproof case and offers advanced Flag-Lock + Pulse Vibration, slope switch technology, and a crystal clear display, is now available in the Player Pack bundle. In addition to the award-winning rangefinder the pack includes The Player, an IPX7 waterproof speaker with superior sound, dual speaker pairing so both carts can rock to the same tunes, and it even functions as a power bank if your phone battery dies. Also included in the pack are Blue Tees awesome 6-in-1 divot tool and the MagHub, which magnetically holds everything in the Player Pack together hanging conveniently from your golf bag.
Solo Stove Pizza Oven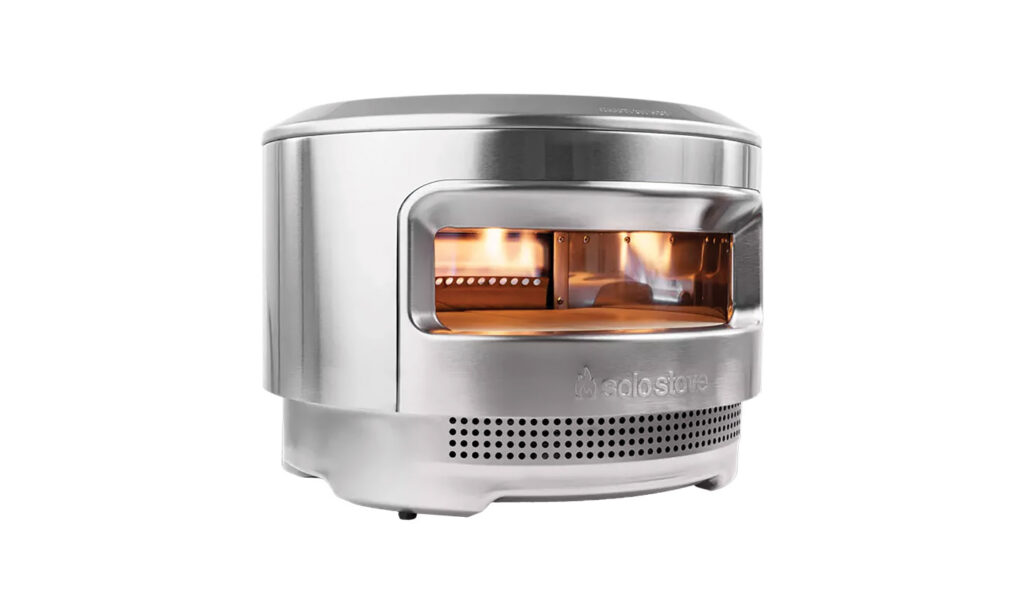 $575 (wood and gas model)
When you're cooking up your holiday pizza, nothing says spirit like a wood-fired pie made in a small oven that cooks – as opposed to looks – like a card-carrying pizzeria stove. With Solo Stove's Pi Pizza Oven, you can fire up with wood or move a little quicker with the propane accommodation, which readily adapts. The oven can make up to a 12-inch pizza and at 20 inches wide by 15 inches high, the stainless-steel Pi is sized for the golf course, the campground or the backyard.
Meatstick Mini (Wireless Smart Thermometer)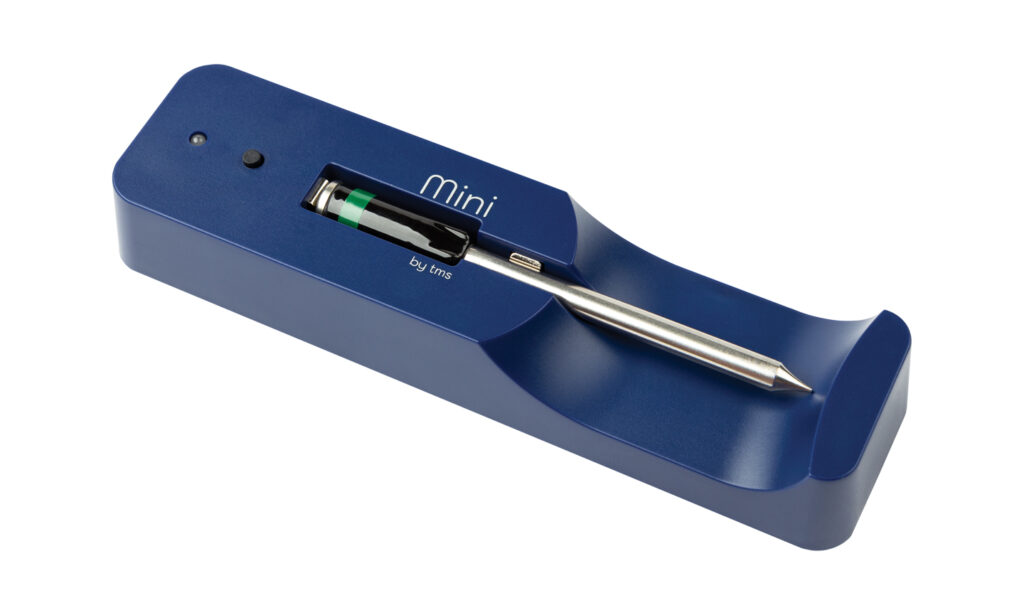 $99
Someone will need to know the temperature of the various meats that are required to be on the table this holiday season. The stainless steel MeatStick Mini is a wireless thermometer that works via Bluetooth from up to 100 feet away indoors and up to 260 feet outside. This means you can watch the game and enjoy a cigar, monitoring the MeatStick from your couch via an app without hovering over a hot grill. The MeatStick Mini is conveniently small, the 'mini' part, allowing the chef to monitor smaller cuts of meat.
Sewing Seams King Monogrammed Robe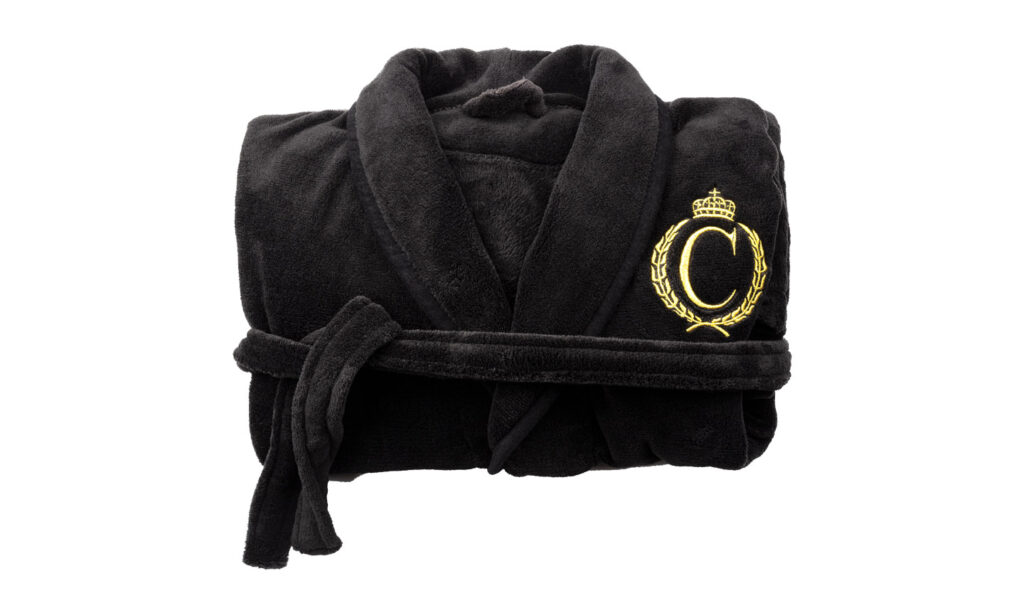 $85
For the royalty in your life, turn to this monogrammed bathrobe. It comes in four colors – black, white, navy, or gray – and uses metallic thread in its stitching, with his majesty's initial in one of six colors – again, your choice – surrounded by a gold crown. The two generously sized front pockets can hold whatever medieval things need to be on hand. Perfect for anyone you know who sports a crown.
Irish Setter Vaprtrek Waterproof Boots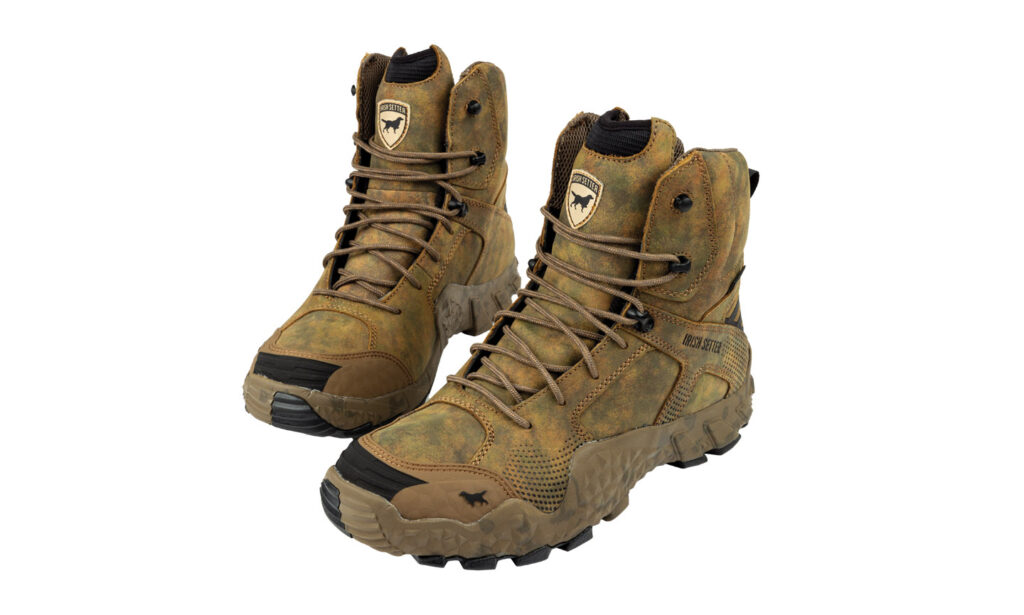 $170
You don't need to be a hunter to dig these military-style boots. They look good as you slog through…wherever. Even the mall, although surely you have better places to be, like the underbrush searching for something with fur or feathers. The full-grain leather camo helps you blend into the wilderness, and your quarry will never see you coming. The boots also include the Irish Setter's ScentBan technology that it promises will kill bacteria that causes foot odor.
Vince Camuto Homme Intenso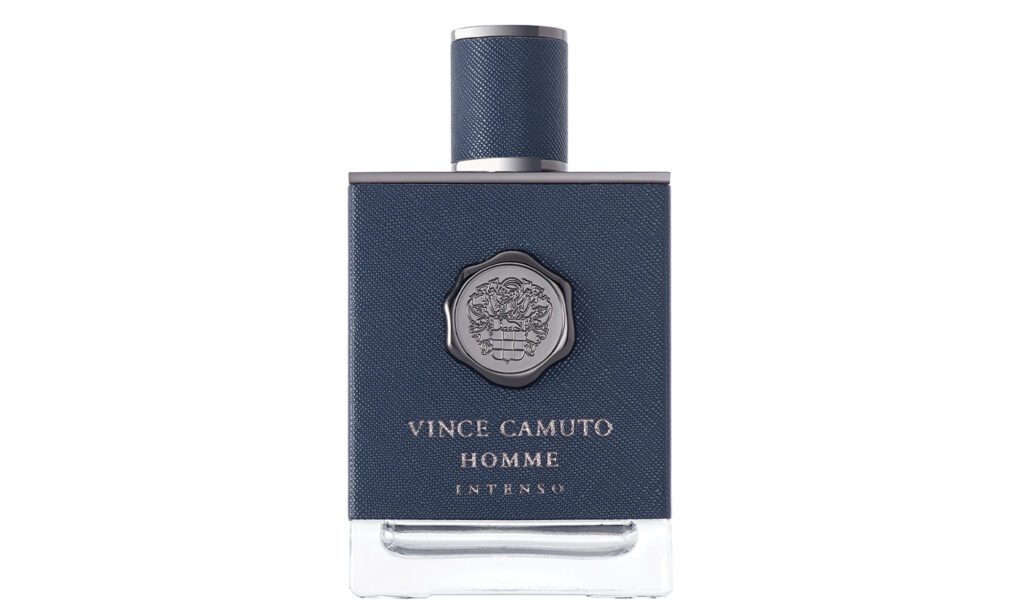 $90
For the someone who seeks olfactory favor, Vince Camuto shows he knows more than shoes with this latest addition to his men's fragrance stable. The masculine, woodsy scent of Intenso is complemented by a striking, lavish vessel. Men's Health magazine deems Intenso worthy of an esteemed 2022 Grooming Award, which means something even in this everyone-gets-a-trophy age. The generous 3.4-ounce pour will make it through TSA, so the classy scent travels well.
---
Click HERE to check out our other Gift Guides!