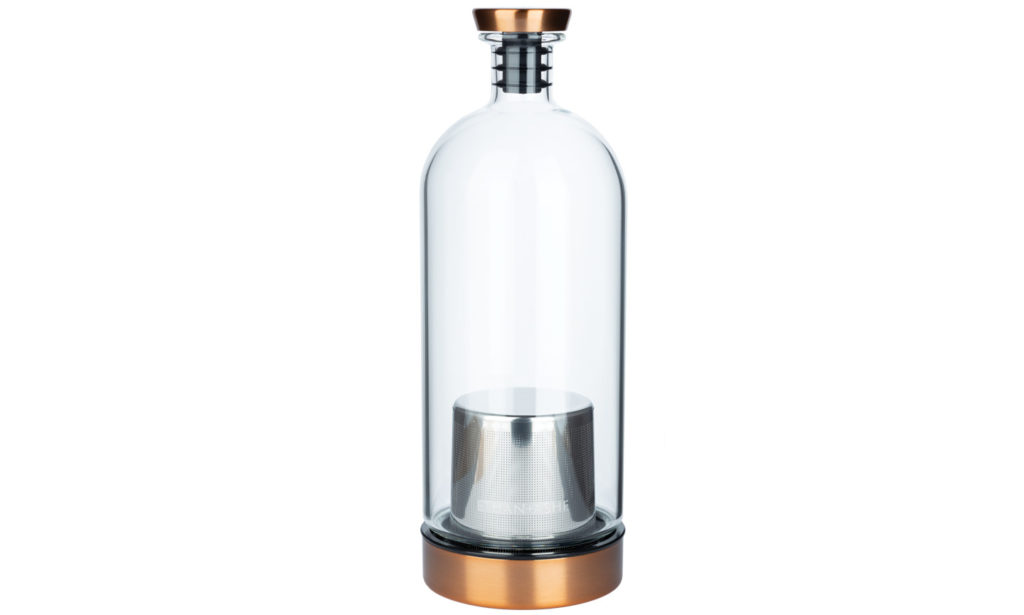 ALKEMISTA INFUSION VESSEL
$70
We've infused spirits with pineapple, blueberries and raspberries, but it's always been done in a makeshift container, usually oversized, leaving a cloudy concoction filled with floaties. The Alkemista Infusion Vessel makes the homemade infusion venture of the past into the primitive exercise it was. This offers a sturdy, 950ml glass bottle with a steel filter at the bottom that removes particles from whatever you want to use to flavor your spirits: fruit, herbs, spices, even plants (thinking gin). The base comes in stainless steel, copper or matte black. When the process is complete, the filter can be removed and what's left is a classic bottle of your own personalized bottle of inspired spirits. It comes with a recipe book, but we let our imaginations run wild. How about coffee infused with brandy? Bourbon with orange peel?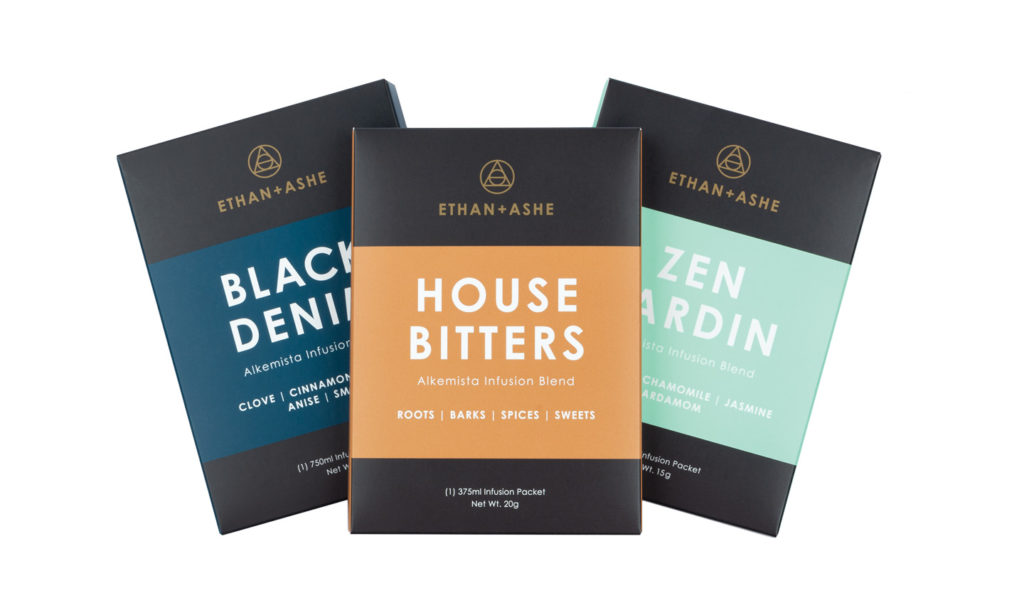 PRE-PACKAGED INFUSION BLENDS
$10 each
Alkemista also offers some pre-packaged infusion blends: Black denim, orange ginger, rose lemon, Ancho libre, house Bitters and Zen Jardin, which come in 15g packets similar to tea, and are ready to empty into the filter. The artistic fusion concept has been elevating fine drinking since 2016 when Ethan+Ashe launched its first infusion vessel through a Kickstarter campaign. Patrons wind up with a decanter full of intoxicating possibility. And we mean that in a spiritual sense, really
---
Click HERE to check out our other essentials!