With some help from friends in the fashion world, including Domenico Vacca and The Lapel Project, we put together three looks for some common cigar activities. Look good when you light up.
Farm & factory tour
A deep dive into how cigars are made is the best way to understand what you're smoking. You'll want to dress light and be ready for anything, because It's going to be hot and you're going to get dirty.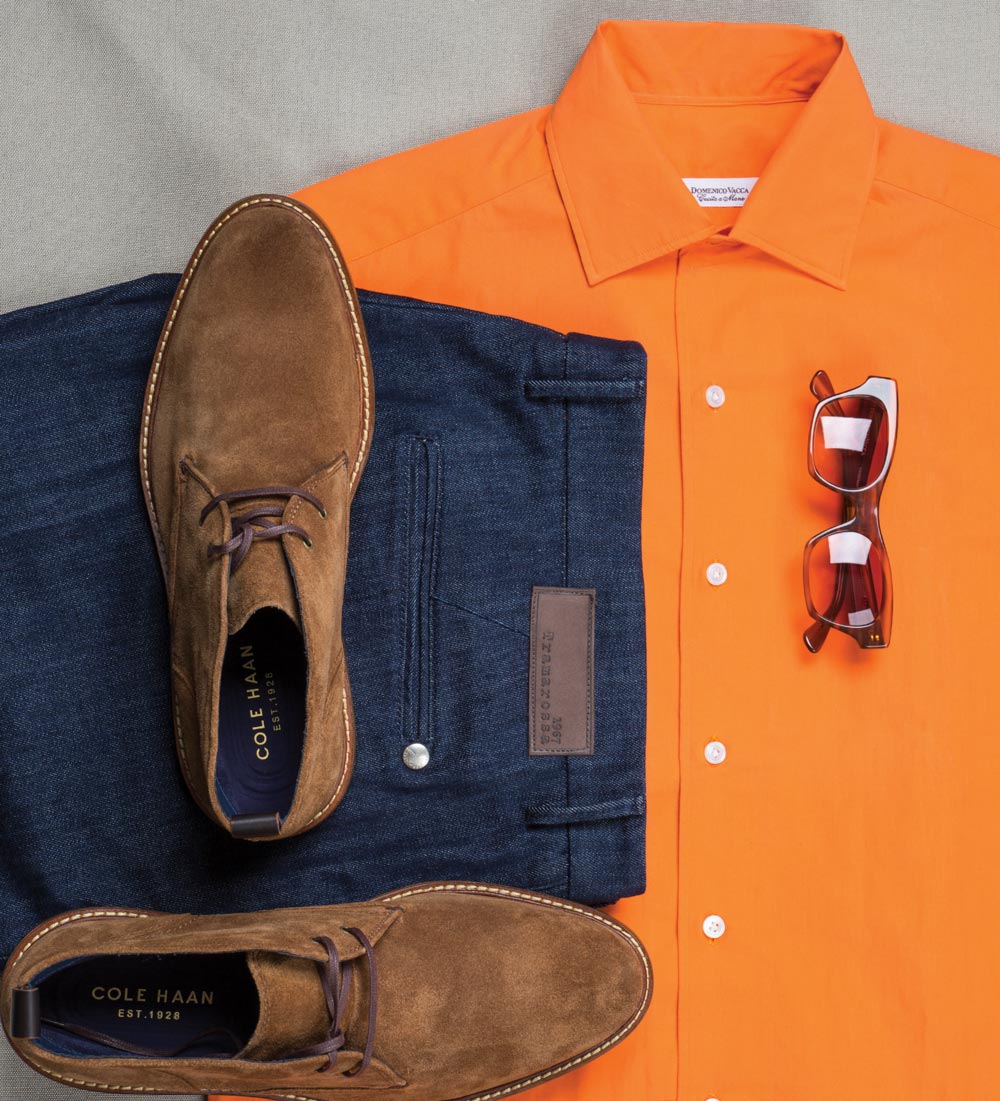 DOMENICO VACCA SHIRT
domenicovacca.com
$ 490
SARTORIA TRAMAROSSA JEANS
artigianomiami.com
$395
COLE HAAN CHUKKAS
colehaan.com
$180
DOMENICO VACCA SUNGLASSES
domenicovacca.com
$490
---
A day at the lounge
You can dress up without looking like a stiff. The prints, patterns and colors here make it clear you're dead serious about taking it easy.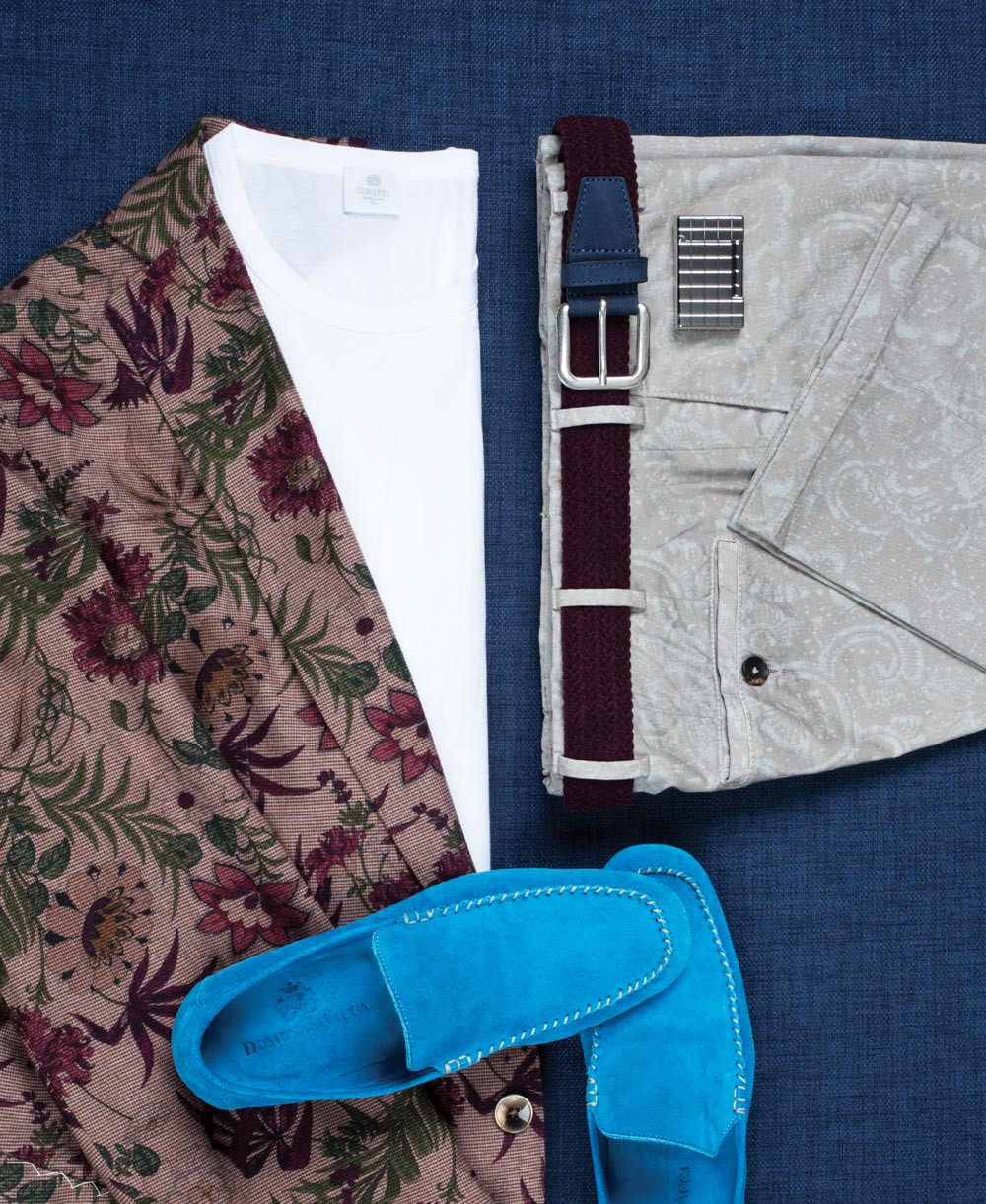 DOMENICO VACCA JACKET
domenicovacca.com
$2600
SUNSPEL SHIRT
artigianomiami.com
$135
DOMENICO VACCA PANTS
domenicovacca.com
$450
DOMENICO VACCA LOAFERS
domenicovacca.com
$580
ORCIANI BELT
artigianomiami.com
$185
ST DUPONT WHITE BRONZE LIGHTER
st-dupont.com
$496
---
---
Evening cigar event
Ditch the monochromatic suit. Domenico helped us put together a look to help you stand out without making people think missed a memo.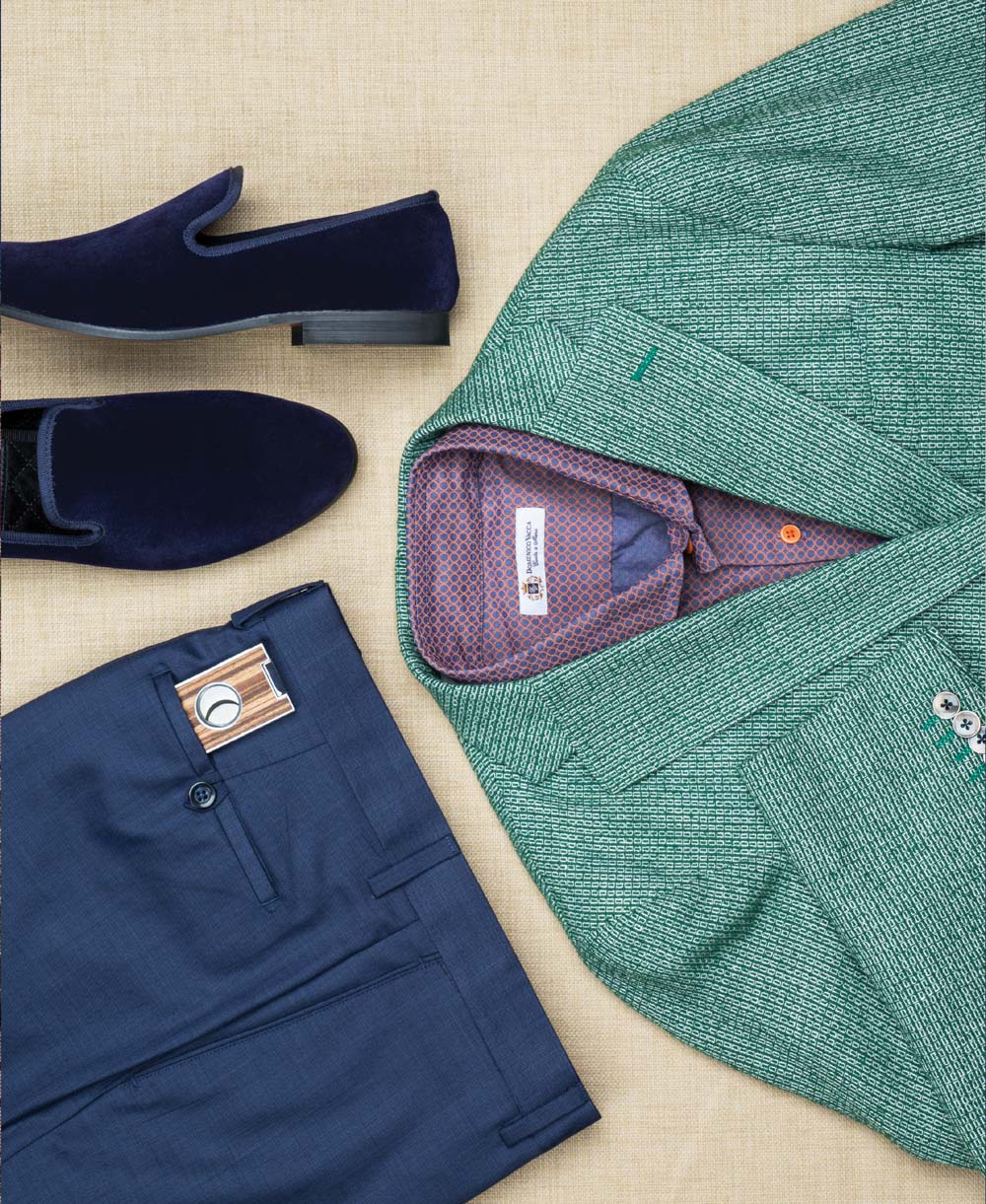 DOMENICO VACCA JACKET
domenicovacca.com
$2600
DOMENICO VACCA DRESS SHIRT
domenicovacca.com
$590
LUCIANO CARRELI SLACKS
sartoriamici.com
$195
THE LAPEL PROJECT LOAFERS
thelapelproject.com
$99
BRIZARD AND CO ELITE CIGAR CUTTER
brizardandco.com
$115
---
Black tie cigar gala
For this last look, we went all in with our friends at Sartori Amici, who also launched The Lapel Project, a company you might have seen them pitching on Shark Tank.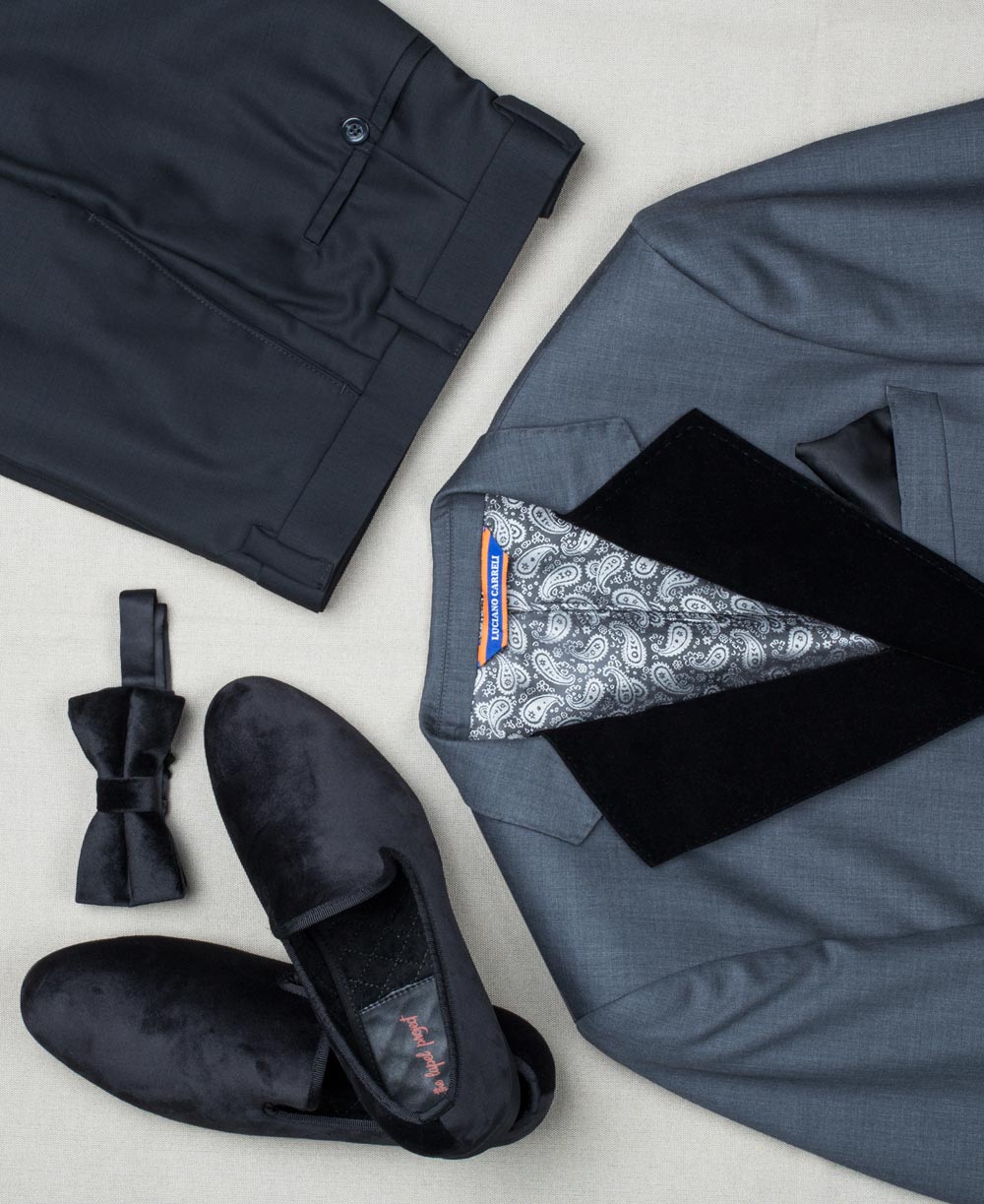 THE LAPEL PROJECT
BLACK VELVET LAPEL & BOW TIE SET
thelapelproject.com
$69.99
THE LAPEL PROJECT VELVET LOAFERS
thelapelproject.com
$99.99
LUCIANO CARELLI SUIT
carreliinc.com
$895
---
Click HERE for more gear!