A guest post by Michael Herklots, VP of retail and brand development at Nat Sherman
When one thinks of the Kentucky Derby (which is coming up on May 6 and 7), a few things always come to mind. First, of course, the horses. They're usually followed by frosty mint juleps and then, without a doubt, the style. Women and men dressed to the nines using the color palette of an Easter basket, never to repeat a color on an item. It can be intimidating to curate a look for your Kentucky Derby Day. Whether you're lucky enough to be at Churchill Downs or attending any of the countless Derby Events around the country, you have to dress the part. However, all too often gents go from natty to nightmare quickly. Colors and patterns often collide in sartorial disarray, usually in ill-fitting, poorly made garments that are purchased the way you'd select a Halloween costume. Clothes chosen that way aren't likely to remain wardrobe assets.
Vineyard Vines remains the official style of the Kentucky Derby. However, curating your entire look here will ensure that you will be wearing the same thing as everyone else and — despite your best attempt to stand out from the crowd in a daring outfit — you'll simply become another dude in pink shorts with whales on them and a horseshoe bow tie.
So … a few rules to dress for the Derby:
Pick one trophy item. The Derby is the day to push your limitations and get outside of the box. However, in order to do so you have to pick one thing that is daring and create a platform to support that one daring piece. It could be a bright color trouser, a paisley shirt, a wild bowtie, or specialty shoe.

Become inspired by color, not a victim of color. Select colors that complement each other. Create your palette by using colors that are related, rather than using only the primary and secondary colors. Select colors for your outfit the way you would select paint colors for a room. Then, incorporate textures and patterns to make those items stand out.

Focus on fit. At the end of the day, this is still an outfit. It is not a costume. Make sure your jacket cuffs rest at your watch and your shoulders follow the form of your body, rather than extending out like you're in linebacker pads. Your pants should have a full break at most, but don't be afraid to go with no break. The best dressed men at the Derby will be dressed in something they'd feel equally comfortable wearing on any summer weekend.

My picks for the 2016 Kentucky Derby
Trousers: Blue stripe Cotton Seersucker
Your party mates will be pushing their boundaries with Pink and Yellow, but stay classic with a Seersucker trouser like this one from Jos. A Bank.
Tip: buy the suit, but don't be afraid to break it up and wear as separates.
Jacket: Blue Blazer with Peak Lapel
I know you think you own a blue blazer, but you don't. You either have a jacket made from a material more akin to a table cloth, with big shoulder pads and brass buttons OR the top half of a blue suit, neither of which is appropriate or relevant. It's time for an upgrade. The peak lapel gives a stronger presence, and creates a visual guide, bringing the eyes from the shoulder down to check out the rest of your duds. Take a look at this example on Suit Supply.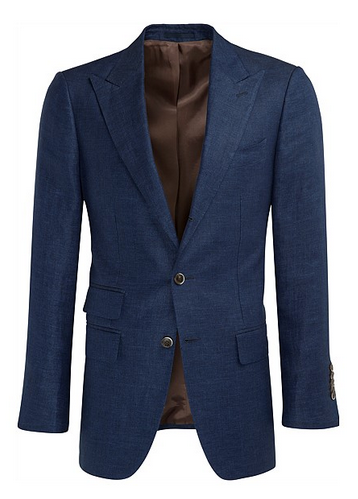 Image: SuitSupply
Shirt: Light blue button down with cut away collar.
Less is more with the shirt, as the texture of the jacket and its lapels, along with the seersucker trouser is busier than you might imagine. So, opt for a light blue shirt (lighter in shade than the blazer) like this one by Eton. The Cut Away collar offers plenty of room for your tie to be a focus, but also permits the collar to stand firmer, once you've had too many mint juleps, and remove your tie.
If you want to be a bit more daring, opt for a shirt with an understated pattern like this one.
Tie: Whether you intend on keeping the tie on or not is inconsequential. You must arrive with tie on. Bow ties reign supreme on derby day. The advantage to the bow tie in this case is it doesn't engage as closely with your trousers, so you can get a little wilder in pattern. This floral bow tie in lilac brings new color and excitement to your look, but is still anchored with the touch of blue in floral pattern. Personally, I prefer a necktie, and would opt for this lavender tie with small white dots, which anchor to the stripe in your trousers.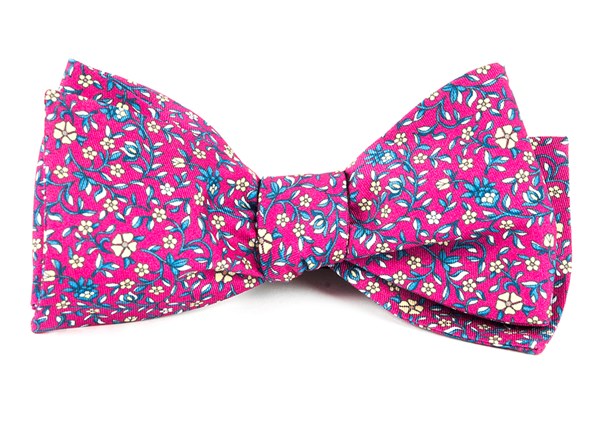 Image: The Tie Bar
Accessories: A pocket square is a must to complete the look. In this case, keep it simple. A plain white cotton handkerchief folded into a rectangle with a clean white line exposed above the breast pocket is the perfect accent, and also comes in handy to dab your forehead during the festivities.
Shoes: Though white bucks are the traditional choice and Spectators a close second, no one needs a costume pair of kicks. A great pair of brown wing tip shoes, like these by Johnston & Murphy, will not only look great with your derby look, but will also dress up your casual weekends, or dress down your office attire.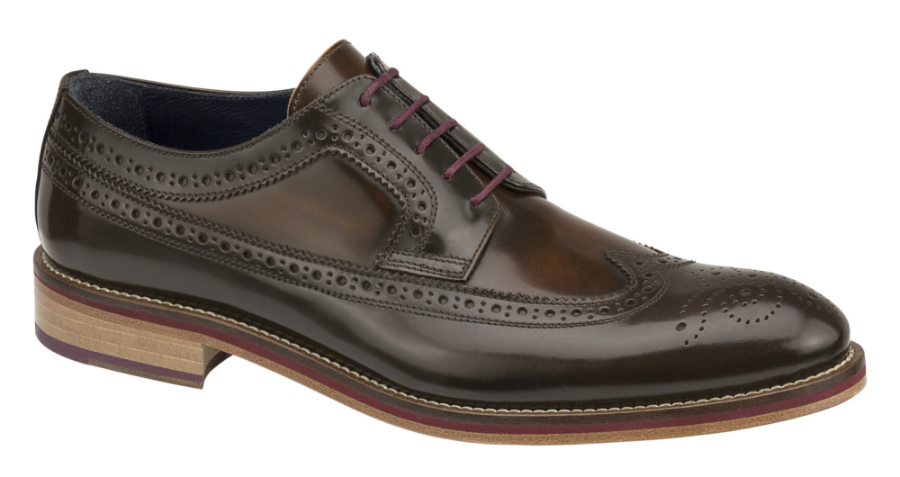 Image: Johnston & Murphy
Last, but not least…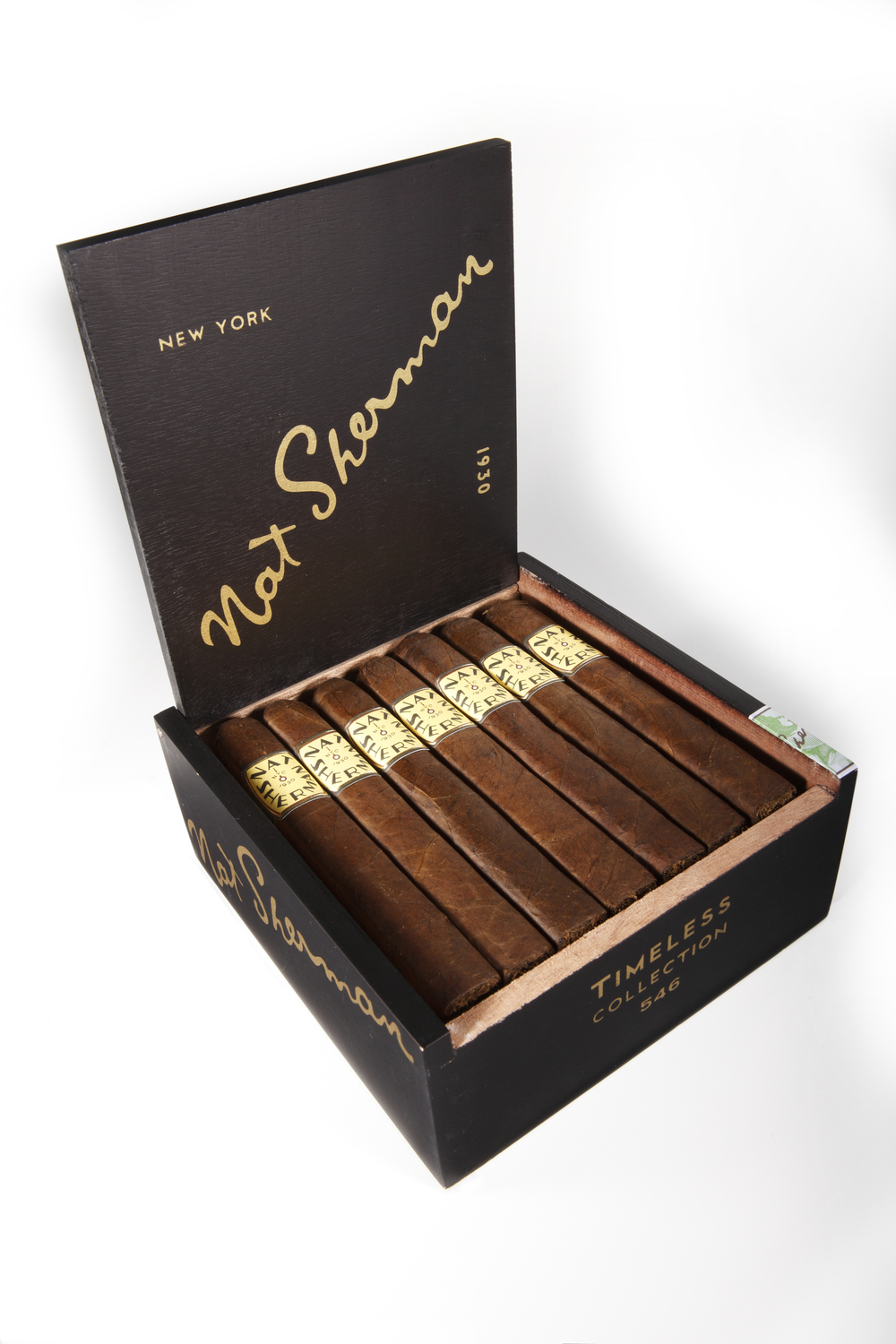 Image: Nat Sherman
Cigars: The day is hot, the drinks are sweet. Stock up on some Nat Sherman Timeless Nicaragua 546. It's a beautiful, soft box-pressed medium bodied Nicaraguan puro that is mellow enough to share with everyone, and allow the booze to be the only behavior modifier. It's full enough to stand up to and cut through the sweetness of the bourbon (with or without the sugar and mint). Also, it's quick enough to enjoy in about 30 minutes, and then get back to the rest of the crowd.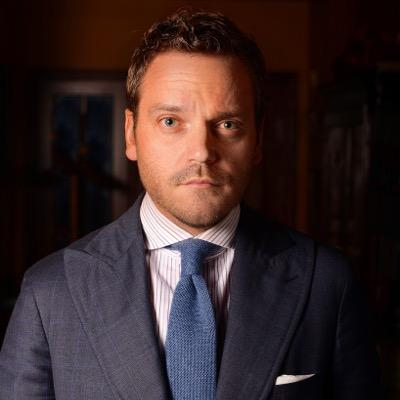 Michael Herklots is the vice president of retail and brand development at Nat Sherman. You can follow him on Twitter and Instagram.
---
Click HERE for more gear!