Industrial Cigar Company parties are becoming legendary for their creativity as well as their ability to draw large crowds. This was the Frisco, Texas company's fifth annual Halloween Costume Party, this year going with a Comics and Heroes theme. Think Batman and keep moving into the fantasy costuming and role playing world. 
In addition to prizes for best dressed, best couple and most creative costume, celebrants indulged in some fine food, plenty of drinks and even more cigars. A killer DJ provided the background music.
The ticketed party was sponsored by Crux Cigars, which developed an event-specific cigar featuring a custom label made with vintage comic book pages. 
The event was open to the public and drew 110 people, including guests that traveled from up to three hours away, as Industrial went all out with the colorful props. And everyone watched out for the scary Dick Tracy guy with the machine gun.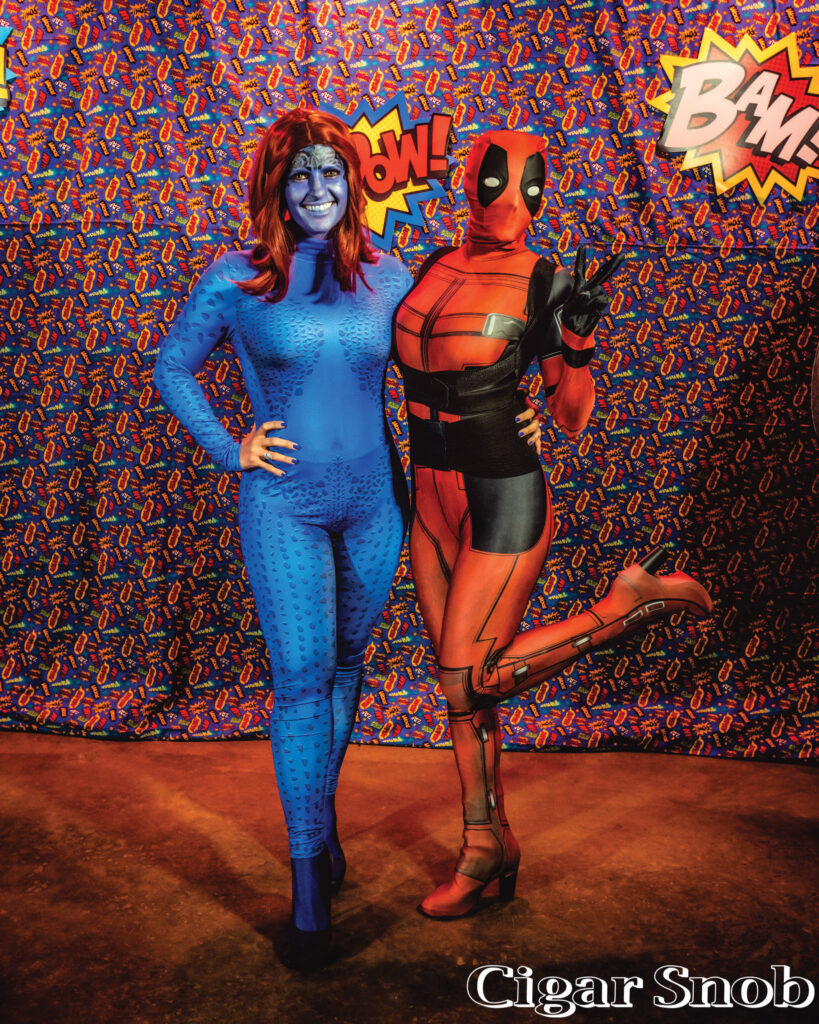 ---
Click HERE to check out our other events!