2017
Tannat
Progreso, Uruguay
Healthy Wine
In our world of consistent day drinking and cigar smoking, we consider all wine, whiskey, beer, and especially cigars to be healthy. Not in the modern medical sense but in the way that your grandfather had bacon and a fried egg for breakfast every morning, had a glass or three of wine with dinner, smoked a cigar after dinner, followed by a bourbon nightcap, and lived to be 96. But when modern medical research proves that a wine or in this case wine from a particular grape varietal is medically healthy, we celebrate!
In a 2011 article published in Prowein Magazine, the German wine trade association's magazine, several studies showed that wines made of Tannat grapes had a greater concentration of antioxidants than other reds like Pinot Noir, Merlot, and Cabernet Sauvignon. In fact, Tannat wines were shown to have one of the highest levels of phenolic compounds among all wine grape varietals. Interestingly the studies also showed that the antioxidant levels were similar regardless of the wine's age but that once the bottle was opened it could lose 30% of its antioxidant capacity in six hours. It all sounds pretty straightforward to me, get to drinking and make it quick.

TASTING NOTES
Pours deep and dark purple in the glass. This bold, full-bodied Uruguayan red takes up residence in your palate thanks to its concentrated tannins and tart blackberry. Flavors develop in the glass incorporating ripe dark fruit jam, persimmons, and plums accompanied by a unique spice note on the finish.
Cigar Pairing: AVO Syncro Nicaragua Fogata
The AVO Syncro Nicaragua Fogata opens with a super-smooth combination of wood, nutmeg, and walnut accompanied by a hint of fresh cut grass. The Pisano RPF cranks up the juicy, jammy sweetness when following the cigar but the big winner in this marriage is the AVO, which takes on a creamy butterscotch flavor that was barely noticeable before the wine. 
Plus One
Pisano Río de los Pájaros Tannat 2019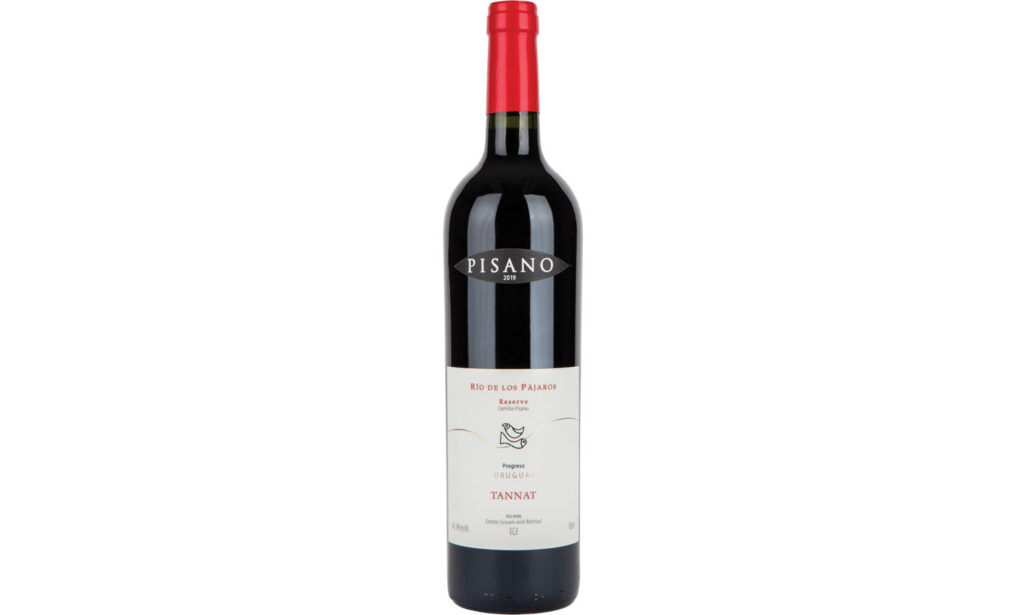 The name Río de los Pájaros is a nod to the country the Pisano family has called home since 1870. Uruguay translates to river of painted birds in the country's native language of Guarani. Most wine drinkers don't think of Uruguay when looking for their next bottle but consider that it sits on the same parallel as the most celebrated wine-growing regions in the southern hemisphere – think Argentina, Chile, Australia, South Africa, and New Zealand. 
---
Click HERE to check out our other Perfect Pairings!