2019
Malbec
Mendoza, Argentina
Wine Labels
I'll admit it's not easy being a wine consumer these days. You walk the aisles of your local Total Wine & More and every label pulls you in a different direction. One of them is overly simple and it makes you think, "These guys are not worried about any of the marketing, they're focused exclusively on the quality of the wine." You could be right or you could be way off. Then you spot one with an incredibly ornate, well-designed label printed on expensive paper and you think, "Now these guys really respect the product and want to show it off with killer packaging." Again you may have hit it out of the park or 15 minutes later you're cursing yourself for being so gullible. You can't win.
The Catena Zapata Malbec Argentino has one of the most intricate and interesting labels I've ever come across. Using four allegorical females, the label tells the story of the Malbec grape, from Eleanor of Aquitaine's obsession with its "black wine," to the varietal's transport and growth in the New World, its non-existence in France after the Phylloxera plague, and finally its place today as Argentina's flagship grape varietal. The story is fascinating, the award-winning label is absolutely stunning, but best of all the wine in the bottle more than lives up to the label. 
TASTING NOTES
A quintessential, high-quality Malbec in every way. From the dark, vibrant look of it in the glass to the full-bodied combination of plums and raspberries with silky tannins. Additionally the palate is lively and complex with crushed blueberries accompanied by tart citrus and an ever so delicate touch of spice. Don't be afraid to let this wine breathe for more than hour; the difference is stark.
Cigar Pairing: Rocky Patel White Label
Pairing Notes
The Catena Zapata Malbec Argentino is a robust, flavorful wine so naturally we threw every full-bodied blend at it to match the intensity. None of it really worked so we changed course and brought in the Rocky Patel White Label. This is a creamy, Connecticut shade covered blend with a ton of Honduran and Nicaraguan tobacco under the hood. The first draw after a sip gets overpowered but subsequent puffs bring a delicious fruitiness to the cigar. 
---
Plus One
Altaland Malbec 2020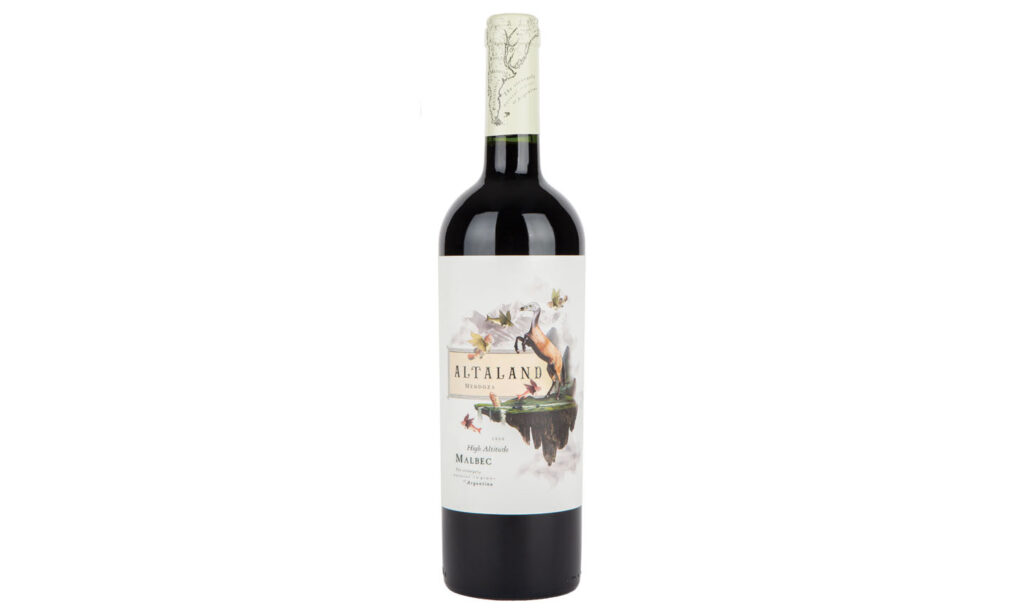 In an effort to produce a different Malbec than consumers are accustomed to, Catena developed the Altaland brand, which only employs grapes grown at high altitude to make this wine. The result is a Malbec with a lot of the familiar characteristics that made the varietal one of the most popular in the wine world, but with more structured tannins. The wine is superb with grilled meats and dark chocolate. 
---
Click HERE to check out our other Perfect Pairings!