ORIGIN: U.S.A
Rye, Barley
117.5 Proof
AGAINST THE GRAIN
Joe Beatrice had made up his mind. He'd even talked it over with his wife. He was going to leave the Internet marketing business and build a distillery. He'd recently tasted whiskey straight from a barrel for the first time and could not understand why consumers weren't drinking whiskey this way all the time. If you've never been blessed with the opportunity to drink whiskey pulled straight from a barrel, you may not understand what Joe was feeling
but trust me it changes your life. Almost immediately though he realized that starting a new distillery was much more than what he could muster. The distillery idea was shelved but the fire had been lit.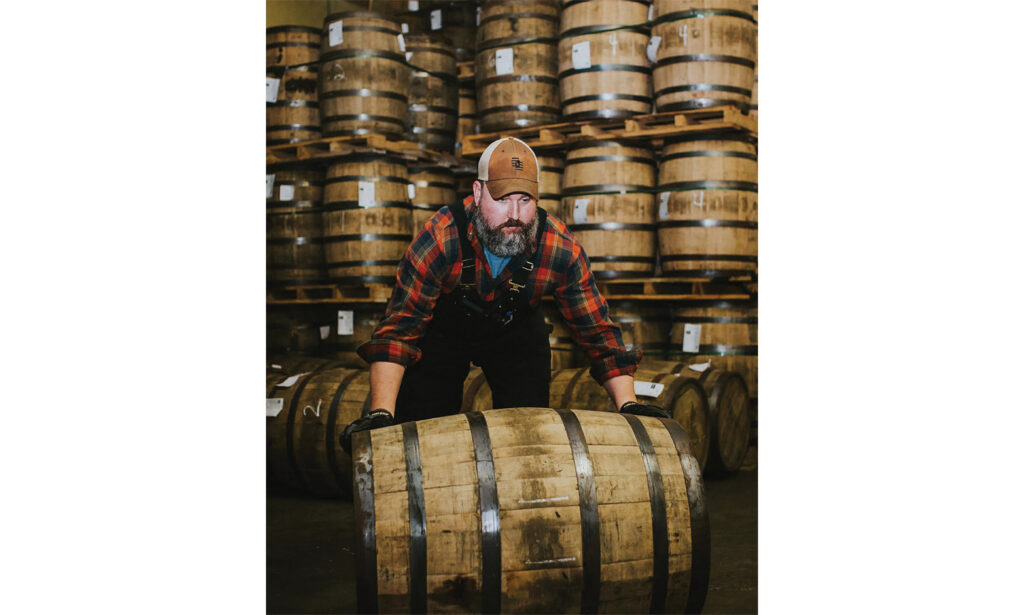 He started researching and reaching out to old contacts he'd made from his previous life and before long had come up with a concept that just might work. Instead of jumping into distilling off the bat, he'd build a brand through this concept of only selling cask strength spirits in limited batches that would be different from batch to batch and it would all be done as transparently as possible. In other words there would be no attempt to hide the fact that they were sourcing their whiskey from distillery X or Y. Instead they would communicate as clearly as possible what had been done to the sourced whiskey i.e. blending, aging, and finishing. The focus would be on creating one of a kind, barrel proof selections that would blow whiskey-lovers' socks off but Joe would need someone with the know-how and talent to pull this off.
KINDRED SPIRITS
On a 2016 visit to Kentucky Artisan Distillery in search of barrels for his project, Joe met a young, up and coming distiller. The pair got to waxing philosophically about pathways for success for startup distillers and bottlers. Soon they realized they were speaking the same language. Tripp Stimson joined Barrell Craft Spirits in 2017 as the Master Distiller and Director of Distillery Operations. After successfully building a brand in the business, Barrell Craft Spirits is now building the distillery Joe had dreamed of all along.
TASTING NOTES
There is an intensity on the nose that lets you know this is going to be potent and at 117.5 proof it most certainly is. At cask strength and without adding water the nose has a beautiful combination of maple, black pepper, eucalyptus, and vanilla with a floral note in the background. The palate is bright with caramel, bold rye spice, black pepper, and a hint of licorice. The proof sets your mouth ablaze with every sip making your mouth water while the finish is medium to long and not as warm as you'd expect.
Cigar Pairing: Oliva Serie V
PAIRING NOTES
The missing wood and leather notes in the Barrel rye gave us a good head start on the search for a pairing and we hit the mark with the Oliva Serie V. The Oliva's cocoa powder, earth, and leather fill the gaps left behind by the Barrel Rye perfectly. As the Whiskey's sizzle on the palate dissipates, every puff of the Oliva brings a ton of deliciously complimentary flavors.
Editor's Note
We partnered with Total Wine & More (totalwine.com) to put this feature together and Pablo Estades was instrumental in making it happen. Thanks, Pablo.
---
Click HERE to check out our other Perfect Pairings!