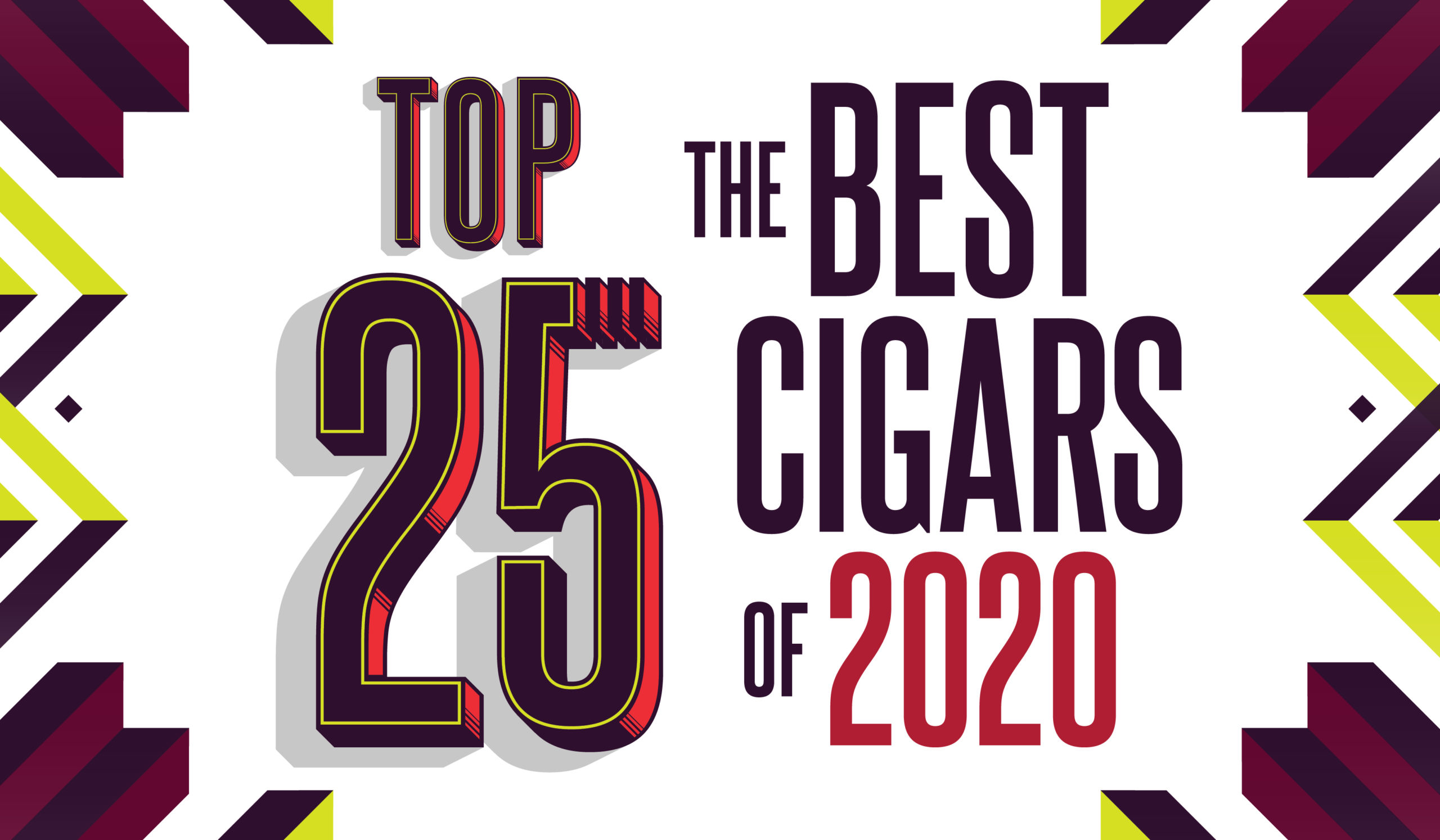 We made it through the tough ride that was 2020 in great shape to proudly deliver to you our ninth annual Top 25 list.
Every 12 months, we compile a list of all the cigars that have scored 91 or better in the calendar year's ratings sections. Those smokes are then re-tasted by our panel to decide which is the best of the best. Getting the cigars to our esteemed tasters was more difficult since our direct contact was limited this year. But we managed and managed well. Remember that we consider the newness of a cigar among other factors, and we also do not include limited-edition runs. You check the list, and ideally, you can easily pick up the smoke you want.
You'll likely notice that the majority of our Top 25 comes from Nicaragua or uses Nicaraguan tobacco and for good reason: The country continues to keep its quality high. So much so that we awarded it the Top Tobacco Country of the last decade.
So 2020: Just because a 100-year virus struck the world doesn't mean you have to stop smoking. In fact, many retailers saw record business last year, which will be documented as the Year of the 'Rona. Locked down, some of us full of media-driven fear and rightfully cautious, we ventured to the local tobacconist or an online retailer for some tobacco comfort. That thirst for lighting up during lockdowns allowed the Dominican Republic to post a 6 percent increase in tobacco exports to $1 billion. While some cigars were harder to find, other brands were able to overcome obstacles and grow. There were more trials in 2020. When back-to-back hurricanes in Central America hit Honduras and Nicaragua in November, the tobacco fields were largely spared and the cigar industry stepped up with relief efforts to help those affected. It showed a cohesiveness that the cigar industry fosters, the same kind of bonding we crave as people, to help, to talk, to engage. We're going to start meeting more frequently again in 2021, as the virus ebbs and we get back to where we belong: together.
Our mailbag swells after we publish the Top 25, and we're glad of it. Let us know your thoughts by writing to us at [email protected] and let's talk.