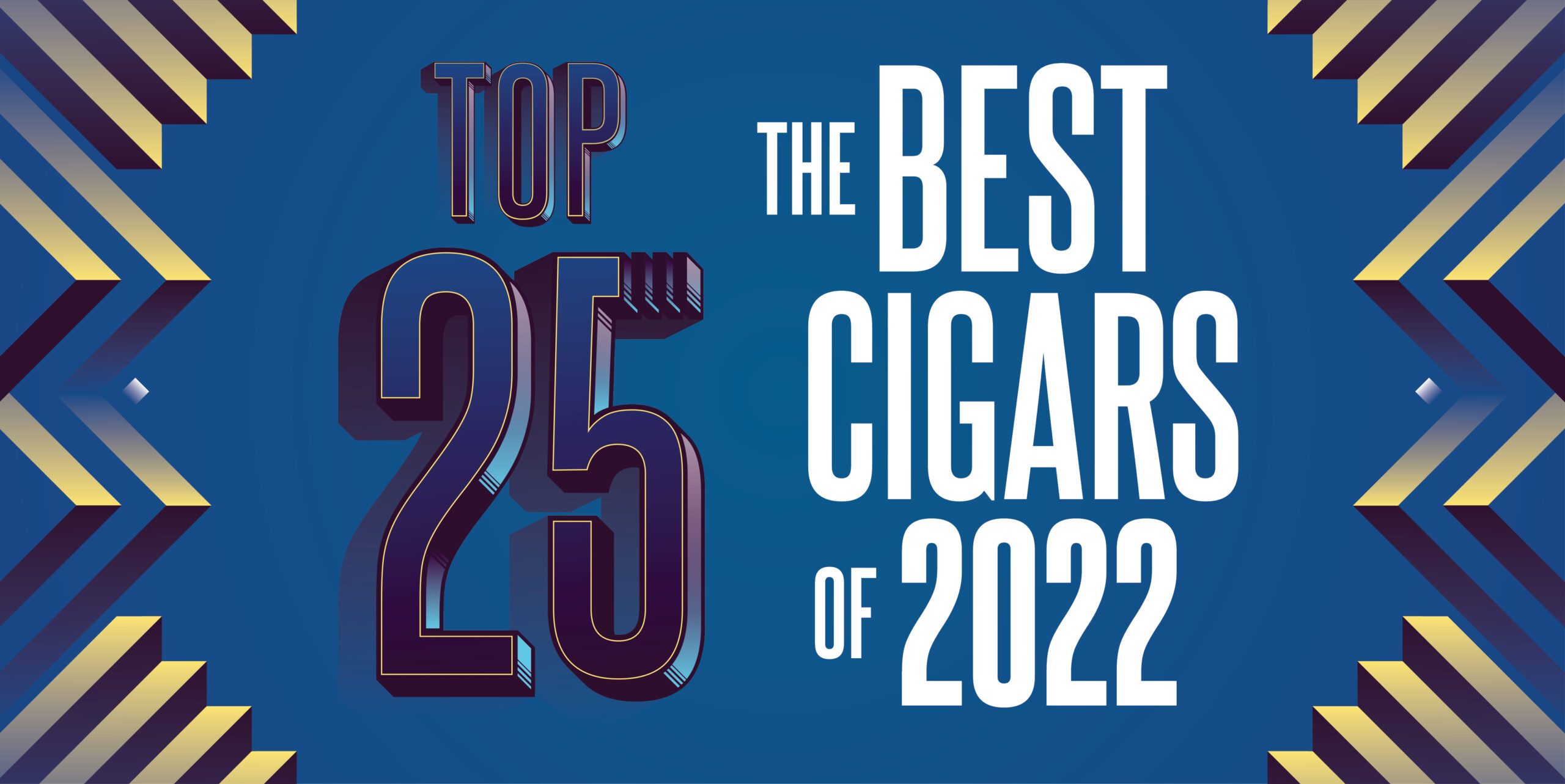 We're back with the 11th annual Top 25 list, smoking, re-smoking, assessing and then writing all about the year's best. As continues to be the case, the competition is lively and while you will see some of the big, established brands at the top, there is a healthy mix of new and perhaps lesser-known brands throughout the list.
As we smoked our way to the top, we grappled with some nuances. One time, limited-edition cigars are, as a rule, not included in the Top 25. This is a list that, we hope, allows the everyday consumer to buy something special and rewarding. Some brands wisely keep producing limited editions, just in…limited amounts. So you may see something limited in the Top 25, but we're confident you can get it.
This year we also noted more fluctuations in quality than usual. Cigars that earlier in the year scored high marks in the ratings didn't perform nearly as well during the Top 25 tastings. The opposite was also true; cigars that just barely made the cut to be eligible for the list suddenly scored high marks in the Top 25 tastings. It brought home the fact that cigars are subject to variables – these are man-made products created with raw materials that come from the soil. Achieving consistency is and always has been the most difficult part of cigar making.
Nicaragua continues to produce a high volume of excellent cigars, hands down. This year, an overwhelming majority of the cigars on the list hail from Nicaragua, a hold that the country has kept since we started putting together this annual list.
As usual, we leave a tear sheet of the Top 25 for readers of the print magazine to use as a cheat sheet or shopping list. It's an invaluable help that doubles as a conversation-starter at your local lounge.
The annual Top 25 list is also a de facto look back at the year that was, and, this year, to check out how the projections made at the start of 2022 went. We talked with several industry folks for a story, "Reading the Tobacco Leaves," in our Jan./Feb. 2022 issue.
From the story: "The coming year looks like this: a leveling off of demand, a tobacco farm labor shortage, some price hikes here and there, and a hold on federal regulation of premium cigars."
And what do you know? These came mostly, if wholly, true. Don't ask us to pick your lottery numbers, but we sure don't mind being able to tap some of those with a hand in the game to predict and project.
We're thankful for that level of trust from our colleagues.
Enjoy the Top 25, and here's to another robust year of smoking the good ones.