From royalty to James Bond, luggage to lighters, 150 years of S.T. Dupont Opulance
When you're a century and a half old, you expect certain things to break down. But luxury merchandiser S.T. Dupont, celebrating 150 years in 2022, uses age as progress, maintaining its status as a after refining itself through reinvention over the past 15 years.
The French brand's new black matte line of lighters, for example, adds a velvety flavor to one of its top-selling products that dates to the World War II era. Meanwhile, Dupont's Ligne 2 lighter – French for line – introduced in the 1970s, is among the favorites of a certain class, a masterpiece that has come to be part of the definition of "rich but not ostentatious" accessories, often covered in striking art.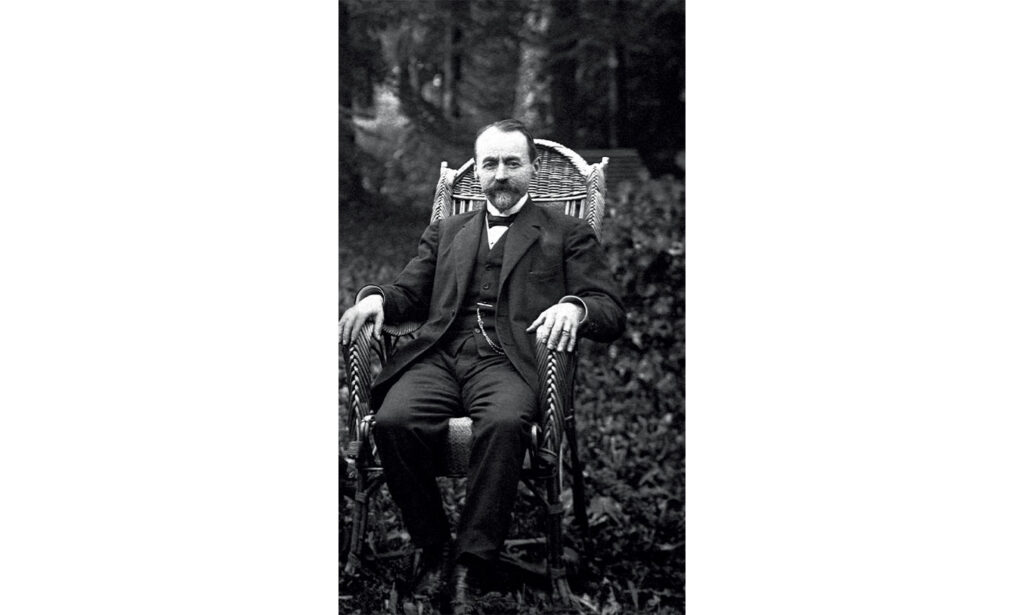 Simon Tissot-Dupont was 25 years old when he began the brand as a French crafter of document holders, fine bags, leather goods and transportation trunks, back in the day when such luggage was utilitarian. Dupont catered to high-end society in 19th century France, as the country was developing its industrial and intellectual base.
The lighter, a marquee piece in waiting, came about serendipitously.
"From 1872 until just before the second World War, there were all these incredible cases and leather goods," says Alain Crevet, who took over as CEO of Dupont in 2006. The earliest lighter traces to the early 1900s and improvements were being made constantly.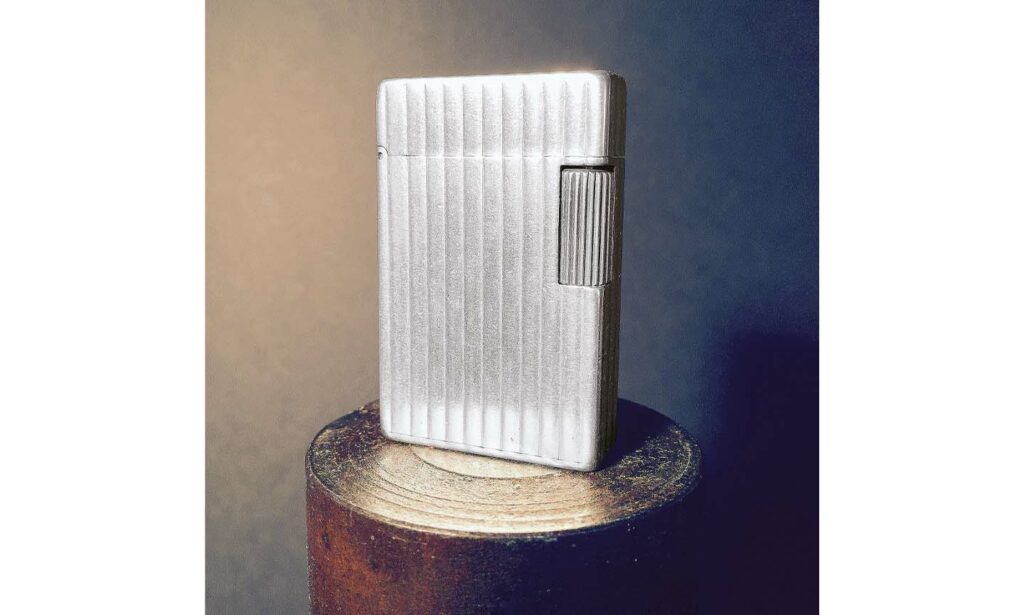 In the early 1940s, a ruler from India ordered 100 Dupont bags, one for each of his 100 wives.
The ruler also wanted a cigarette lighter in each one and you don't say no to such a man, in this case, a man going by the title of Maharaja of Patiala.
A game-changing decision was made.
"Dupont made the lighters instead of going out and having them made," Crevet says. "And that's the start."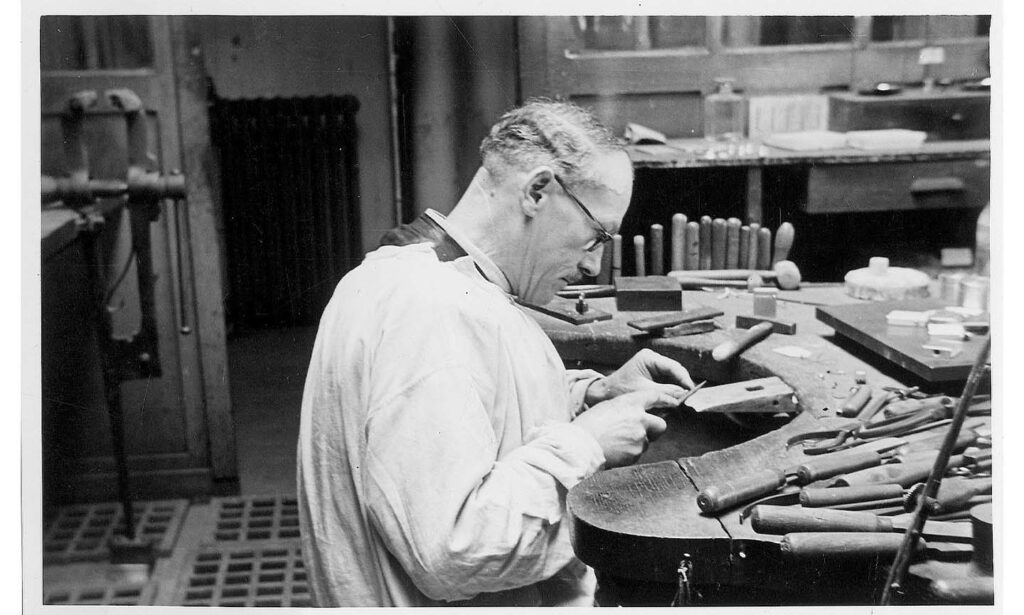 The lighters, made of gold, were so well-received that Dupont blossomed, well-known for its ability to create this much-in-demand luxury item. The famous and fabulous have sported Dupont products, from Andy Warhol to Audrey Hepburn, Churchill to Capone. Pablo Picasso, born in Spain but soon to become the Parisian prince of paint, used early Dupont lighters for his endless stream of cigarettes, inadvertently one of the brand's first celebrity ambassadors.
Dupont's revered writing instruments, too, took shape as part of a simple request from one of Dupont's followers: Jacqueline Kennedy Onassis requested it in the early 70s and, again, you don't say no to such a regal solicitation.
More recently, check out Daniel Craig's cufflinks in 2006's James Bond installment, Casino Royale; they're Dupont.
Over the decades, the brand has peddled a variety of well-made, if possibly sometimes misplaced, luxury goods from fragrances to jewelry. But its core line remains the lighter, and S.T. Dupont creates some of the most widely sought and pricy torches in the game, most made, as its original luggage and bags were, with precious metals and coated in layers of lacquer.
Dupont is now found in the finest cigar stores and lounges, the treasured lighters and cutters on display as much curated artifacts as aspirational consumer goods.
"Cigar shops dominate the landscape for Dupont," says Mark Cole, CEO, owner and founder of Coles of London, which distributes Dupont in the U.S. "There are a lot of beautiful cigars stores and we focus on being in the right stores."
Some products, especially lighters, sell out quickly and when he goes back to ask for more, it's too late – the production team is onto something new.
"Dupont keeps coming up with more products with this creative team, and they are always looking to create the next best thing," Cole says. "And the factory has to do its best to keep up."
That's done far away from the U.S. in the French Alps, where 100 artisans toil away, creating handmade luxury goods in limited amounts for a limited audience. The workers apply Chinese lacquer to the lighters by hand, test the pen nibs and run the micro-machinery, all far away from the bright lights of the city.
Faverges, the town that is home to the Dupont plant, sits in a glacial valley an hour out of Geneva, Switzerland and a six-hour drive from headquarters in Paris, where Crevet was born.
In the late 70s, at the age of 18, Crevet was gifted a Ligne 1 Dupont lighter by his father, not realizing the significance it would take in his life down the road.
"I keep it with me at any time," Crevet says. "It goes into my inside jacket pocket, and I always have it. It has black lacquer and gold trim, and it is my good luck charm."
It is not unlikely that he will show it off as he speaks in public, that lighter, a gift from so long ago, always there. As his life progressed, Crevet bought himself a matching Dupont pen, and the brand he watched from afar became familiar to him.
He started his career with Procter & Gamble, then moved to Parfums Givenchy SA, a luxury fashion and perfume house. Crevet eventually landed at Dupont after visiting one of the brand's retail stores and realizing that it had lost its way. That wasn't a secret. The brand had been suffering losses of a reported 10 million euros a year between 1999 and 2006, and the b-word, bankruptcy, was a whisper among financial pundits.
"It was a ready-to-wear shop and very expensive," Crevet recalls. "I mentioned the lighter to someone there, and they said 'oh, yes, we still do that.' But where was it? I was asking myself why they ended up doing menswear and forgetting lighters."
Through his business contacts, Crevet knew someone in the Dupont hierarchy.
"I said 'I think I know what is wrong here,' "Crevet says. "'You lost track of these basics.'"
Crevet joined Dupont as CEO at the end of 2006.
The big dogs in the international deluxe lighter market had been Dunhill and Cartier. But they had stepped back in favor of other pursuits and the market was left wide open. It was a time of the demonization of tobacco, started in the U.S. with money-seeking plaintiffs' lawyers and overzealous public health nannies.
"Someone said that maybe there is no market for lighters," Crevet recalls. "But I made the point to keep pushing lighters. You don't need to be a smoker to enjoy a beautiful object."
Dupont knew lighters but had drifted. In 1977, the brand developed the Ligne 2 lighter, a slimmer version of the Ligne 1 but most notable for the gentle 'ping' – a 'cling' when spoken of in Europe – heard when it is opened. Over the years the brand had introduced numerous variations, from the Urban Line, the curvy Soubreny, and into the emerging female consumer in the lighter segment as part of its Line D products.
With Crevet aboard, the new focus would be on the lighter, which had been his totem of good fortune for the preceding three decades. It was basic but also the launch pad for an infinite number of variations and decorations.
Those lighters would inevitably keep lighting cigars, as Crevet knew.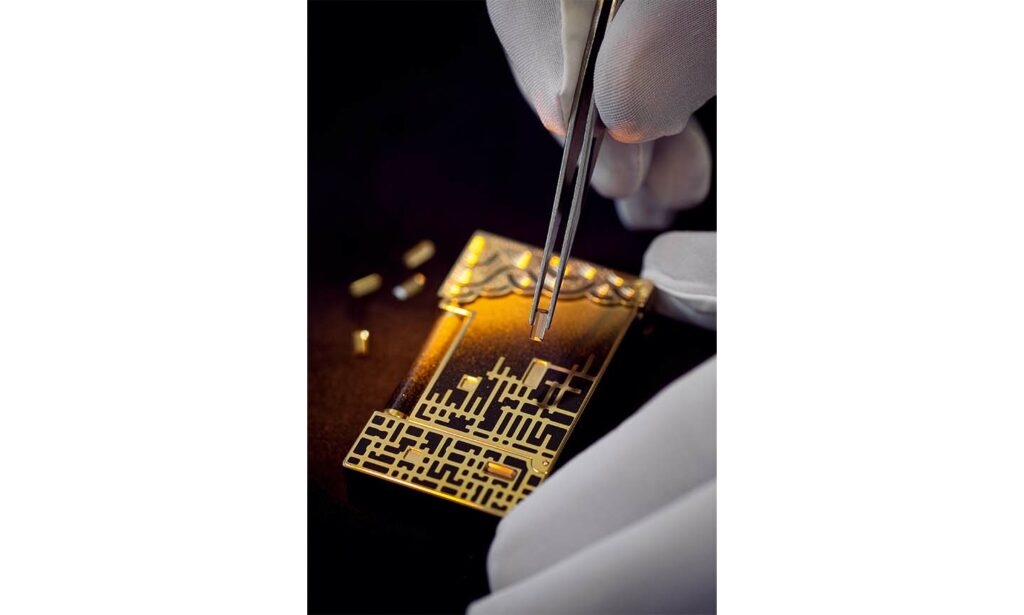 Cigars were also a passion for Crevet that was passed along to him from his grandfather. Cigars were sanctuary and freedom and pure pleasure, he learned at an early age.
"It has been a family tradition," he says. "My grandfather, with my father and uncles, would smoke and they were also wine connoisseurs. On a Sunday after lunch, my grandfather and his three sons got together to have a nice smoke and talk about history, politics, the economy. I enjoyed the smell right away and started to learn."
Crevet's father was a Montecristo No. 4 man and therefore, so was his son. That palate evolved over the years, moving into Cohibas, which remain a favorite. He leaned into pairing cigars with fine wines or whiskey, and, during a stint working in Mexico for Procter & Gamble, tequilas.
Over the last 16 years, Dupont has changed distributors three times, finally landing with Coles of London as the brand moved from its somewhat floundering state and into its space for luxurious cigar accessories, with a side dish of leather goods and writing utensils – all told, about 55 percent of Dupont's business is in lighters and cigar accessories, extending to ash trays to humidors.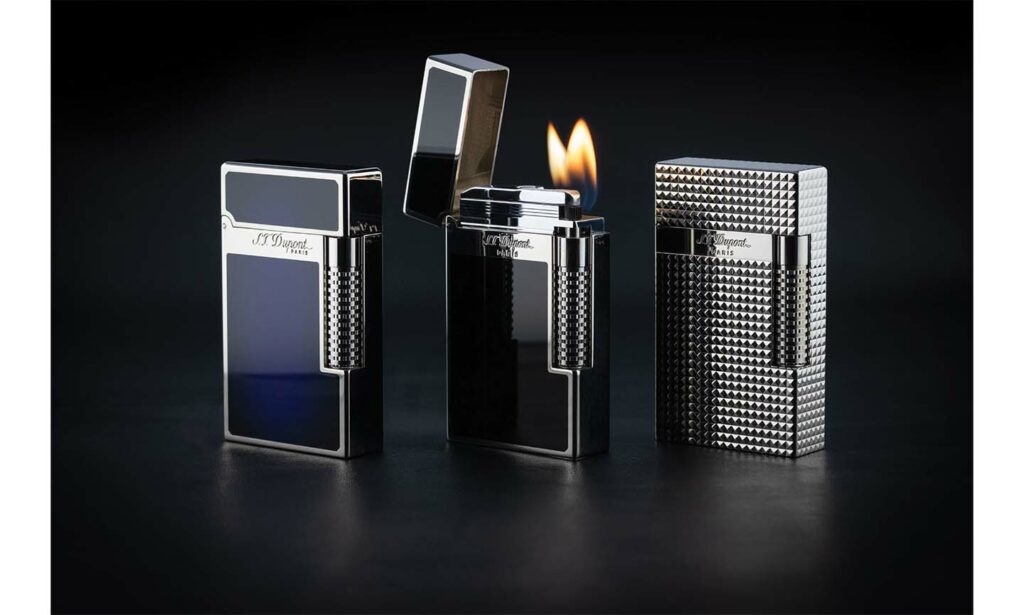 "Davidoff of Geneva USA was working well, a great partner," Crevet says. That came about as Crevet visited Davidoff's Madison Avenue shop in New York, where he would go for a cigar when visiting. One thing led to another, from a display to full-on distributorship.
Things changed as the brand switched up some things, and in 2018, Coles of London took over the rest of the catalog in the U.S. for Dupont.
Cole, a former corporate accountant, was into pens and a good match. He'd launched Coles of London with the luxe pen market in mind and was distributing a few lines in the U.S. He kicked ass with the Dupont writing instruments.
Davidoff and Cole worked side-by-side – Davidoff cigar accessories, Cole pens – for a few years, until last year, when Cole took over everything.
Shortly after that, Les Mann, a veteran Dupont rep who worked for the brand's varied U.S. distributors, returned in 2021 as the main Dupont rep for Coles.
Cole, who enjoys a rare cigar, knows luxury and knows the segment, and besides, several of his sales team are enthusiastic cigar fans.
"I appreciate cigars and can have a conversation about them," Cole says. "I think what is needed is to be educated in Dupont, and all things Dupont."
Davidoff's stores remain a reliable place to get Dupont accessories, a solid outpost among the 400 or so locations around the U.S. to get Dupont accessories and goods.
"The DNA of Dupont has changed so little in 150 years," says Mann, who has been representing Dupont products for almost 25 years. "Styles and fashion change, but when you see our product, you know it's a Dupont. The colors and finishes and appointments on the lighters may change, but it's unmistakably a Dupont."
Its product alliances have included Fender guitar, the aforementioned James Bond franchise, the Rolling Stones, Iron Man's Tony Stark and the Pirates of the Caribbean movies.
Dupont has 24 boutiques worldwide and 47 shop-in-shops, or displays within larger luxury retailers, and is also a fixture at important cigar conferences, most recently this summer's Premium Cigar Association trade show in Las Vegas.
Las Vegas was a full-on festival of Dupont, in which bespoke pieces joined with the familiar to celebrate 150 years. A cake in the shape of the Ligne 2 and a humidor, also in the shape of the Ligne 2, were on display.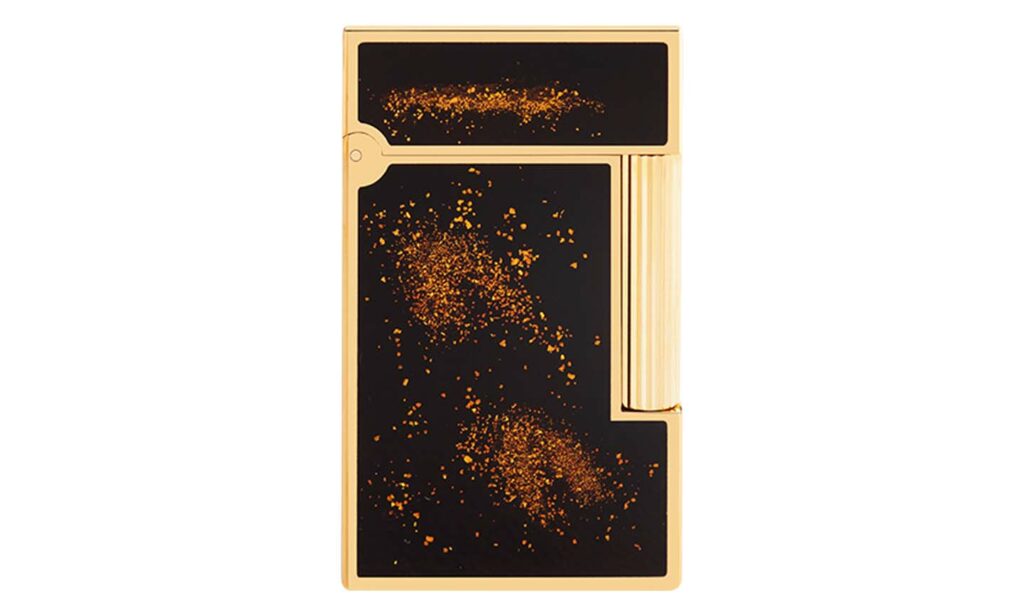 Mann sees blue sky for both Dupont and premium cigars for the future, despite sagging economies around the world.
"The cigar industry is as strong as it has ever been in the 20 years since I began, and our business parallels the cigar business," Mann says. His barometer on his future is the number of new cigar introductions.
"At the trade shows, we are seeing a constant flow of new products and that means good business for us," Mann says. "As the cigar business stays healthy, our retailers are still doing well, so it's a domino effect."
Dupont's next 150 years begins with a wise trope of marketing – get the young. Mann sees it at the cigar trade shows and in the stores.
"It's the BMW syndrome, the dad drives a 5-Series and it's cool, but the kid can only afford the 3-Series," Mann explains. "You want to get the kids in the game, though, because the older guys are yesterday's business."
So, the Goldsmith Ligne 2 lighter, a gem of a best-seller and an industry standard, stays in the catalog with variations while the black matte, the fresh colors, and the gun metal brushing all aim at keeping Dupont broad.
"It goes full circle, as we advertise these products in the right places, the right publications, to get that younger buyer," Mann says. "The cigar guys are making sure they can appeal to the young, look at Drew Estate."
Crevet travels the world, examining the various markets as he moves about. He sees little effect of anti-smoking zealotry, where the U.S. government continues to declare war on tobacco, on Dupont. Asia continues to be an excellent market, while the U.S., as Mann noted, is booming.
Even if cigars evaporated – perish the thought – Crevet is confident in the power of art: "You surely don't have to be a smoker to enjoy a beautiful object."
---
Click HERE for more stories!