Premiums on Trial as Feds Weigh Fate
Pedro Gomez returned to his native Nicaragua in 2006 from the U.S. armed with a pedigree in international commerce. When he left his country, he was a saddle maker. On his return, he was determined not to do the same thing. Instead, he wanted to be part of the cigar world, one of Central America's most esteemed and treasured industries.
"I made saddles for nine years and when I got back to my country, I had this degree," Gomez says. "I went to every cigar factory looking for a job."
But cigar industry jobs are valued in his culture, from the tobacco fields to the rolling tables and on up the ranks. Like treasured union jobs in the U.S., it often takes connections to get one.
Gomez, though, caught on with a relative newcomer, Drew Estate. It was co-founded by Jonathan Drew, a New Yorker who scrapped a potential career in law and moved to Estelí, Nicaragua, to realize his dream of making fine cigars.
"I took a job doing anything," Gomez says. Today, he is a factory spokesman for Drew Estate, living in Miami as a self-determination success story that began with adversity in a country that many portray as the Third World.
Today, he and his company face a new challenge. A committee of scientists and academics has been asked by the federal government to determine the health effects of premium cigars. If those effects are determined to be as harmful as other products, burdensome regulation looms.
The move to appoint the committee, composed almost exclusively of anti-tobacco activists, comes from the U.S. Food and Drug Administration, despite a legal ruling last year that premium cigars do not come close to the characteristics of other tobacco products.
By statute, the FDA has to "study the science" – a curiously subjective and flexible term given the past 16 months – before coming to a decision.
The 14-member panel considering the health risks of premium cigars "is a who's who of tobacco control scientists," says Drew Newman, general counsel for J.C. Newman Cigar Co., a Tampa-based family operation that has produced cigars since 1895. "They have built careers trying to build public health and are skeptical of tobacco."
Additionally, said Craig Williamson, president of the Cigar Association of America, "what concerns us is the lack of knowledge of the products. There are people on this committee that don't know what a cigar is."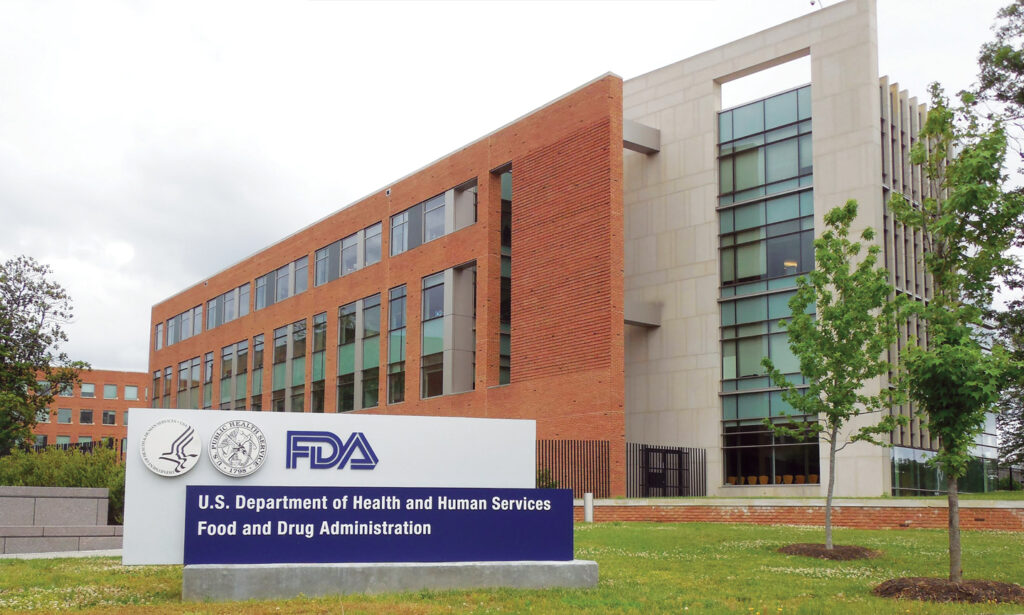 The National Academies of Sciences, Engineering, and Medicine committee has met seven times since March, hearing testimony from both its peers in the science field and representatives from the cigar industry. Videos of four of these meetings are available for the public to view, so much of the discussion and consideration has been done behind closed doors.
 "It is customary for committees to have closed sessions during the study process in order to discuss the research collected to date, and to develop draft findings and recommendations free from outside influences," NASEM spokeswoman Stephanie Miceli said in an email.
The collection of academics with medical disciplines, ranging from psychiatry and addiction to licensed medical practice, will review the millions of pages of studies and accounts of premium cigar smoking, culled from decades of research. The group is reviewing documents that refer to "premium" cigars, with the quotation marks, echoing the feelings of anti-cigar elements that a claim to be premium is in itself dishonest.
"There is no such thing as a premium cigar," Hasmeena Kathuria, who is part of the Tobacco Treatment Center at Boston Medical Center, told the committee in one of its first meetings. "The premium cigar is a concept developed by the tobacco industry to escape FDA regulation of all tobacco products…[the committee] should not adopt the fraudulent concept of a premium cigar."
She also contended that some people inhale cigars and that cigar lounge workers are exposed to second-hand smoke, a suggestion that went unchallenged.
Kathuria declined to speak with Cigar Snob.
Following the urgings of Kathuria and other anti-tobacco crusaders would create a thorny political scenario in addition to its impact on the cigar industry.
The Biden Administration is struggling to control a flood of immigrants from Central America who are crowding the U.S./Mexico border, some from the tobacco and cigar producing strongholds of Nicaragua, Honduras and the Dominican Republic.
The federal government wants to hand $4 billion over to governments in Central America. The plan, according to the Biden Administration, would combat what it claims to have caused a run to the U.S.-Mexico border – corruption and poverty in El Salvador, Honduras and Guatemala.
It comes at the same time the administration is pushing for restrictions on a livelihood that has lifted thousands out of poverty in several Latin American countries.
"These tobacco and cigar jobs keep people from coming to the U.S. to seek a better life," says Gomez, the Drew Estate strider. While he found himself in a fortunate spot, with advanced schooling in the U.S. and an upwardly mobile instinct, even field workers and cigar rollers are in a better place in those countries. "They provide health care and give younger generations a hope for a good future."
Putting the brakes on premium cigars in the form of restrictions would no doubt stymie the economies in those countries.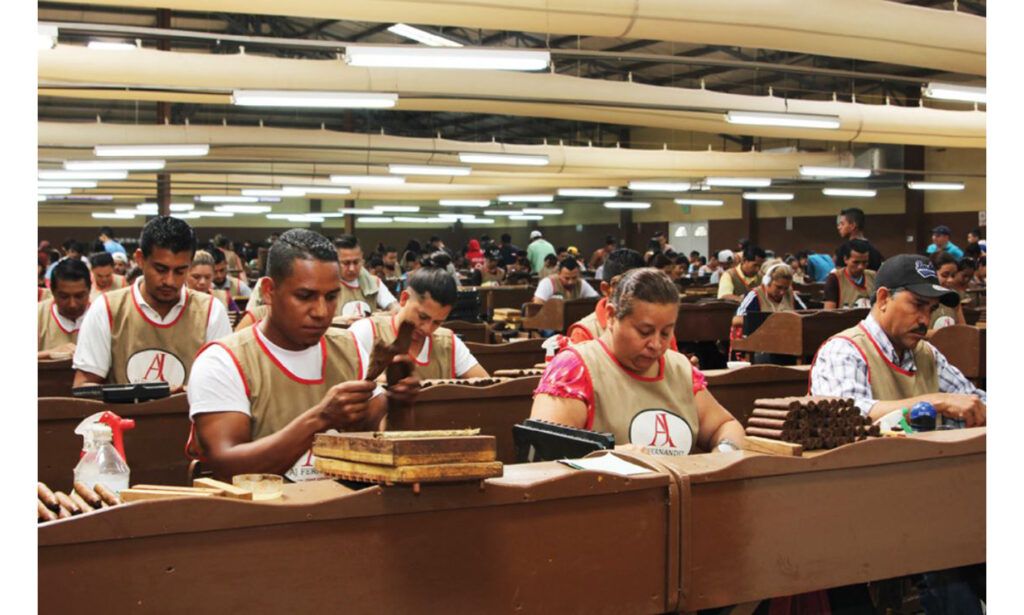 Yet the U.S. continues to provide financial support, giving a combined $230 million in foreign aid to Honduras, Nicaragua and the Dominican Republic in 2019, including $7.3 million in agriculture funding.
"Tobacco in Nicaragua is driving the economy," says Claudio Sgroi, head of the Nicaraguan Tobacco Chamber. "We made 12 million pounds of tobacco and generate more than money. We are reaching 44,000 employees and we export 176 million cigars. Some go to Europe, some to Asia, but the U.S. is the main place."
If cigars are regulated as any other tobacco product, Sgroi says, there won't be a lot of brands surviving, as they can't afford the costs that come with increased registration, levies and whatever else regulation would entail.
"A factory that produces 50,000 cigars a day would see a 75 percent reduction, which means 75 percent of people and 75 percent of revenue gone."
Premium Cigars: How Do They Work?
While a Zoom call is hardly the best way to convey information and discuss issues, the pandemic meeting tool of choice lingers, and the tobacco committee is no exception. The meetings in which committee members hear from colleagues are a procession of PowerPoint presentations and studies, some of which appraise premium cigars in the same breath – sometimes in the same classification – as cigarillos and other flavored tobacco products.
Some of the testimony is mind-numbingly dull – "analyzing cigars is challenging," Clifford Watson, a CDC scientist, said as he outlined the various cigar shapes and sizes for the committee. "Nonuniform" is the description of premium cigars in his materials, due to the various vitolas and tobaccos that help make the premium cigar industry so robust.
"Puffing regimen," "oral absorption," and "saturated saliva ingestion" are all part of a paper that was presented by Watson, who finally told the committee that the machines used to evaluate cigar smoking are not as accurate as they are for similar measuring of cigarettes.
Some of the findings are dubious and would seem to indicate the need for a deeper look, including the claim that cigars are the most common smoke indulged in by young users, with nearly 1 million insisting they smoked cigars in 2020. A presenter, from the National Cancer Institute, claimed that among tobacco users, more high schoolers smoke cigars than adults.
Another source admitted his study had a hard time finding cigar smokers who did not also smoke other tobacco products, and therefore concluded that "noninhalers" of cigars are "nonexistent."
Other presenters included an FDA representative, a dental school professor, a cancer specialist, and various public health officials. A common modifier from each presenter was that premium cigars have not yet been defined and the premium cigar smoker is an elusive species when it comes to measuring health risks.
"It's a little frustrating, as we are restating the historical record of what's already out there on premium cigars," says Joshua Habursky, head of government relations for the Premium Cigar Association, who, like Drew Newman, spoke with the committee on behalf of the cigar industry. The definition of premium cigars has been codified, most recently in a court decision last year.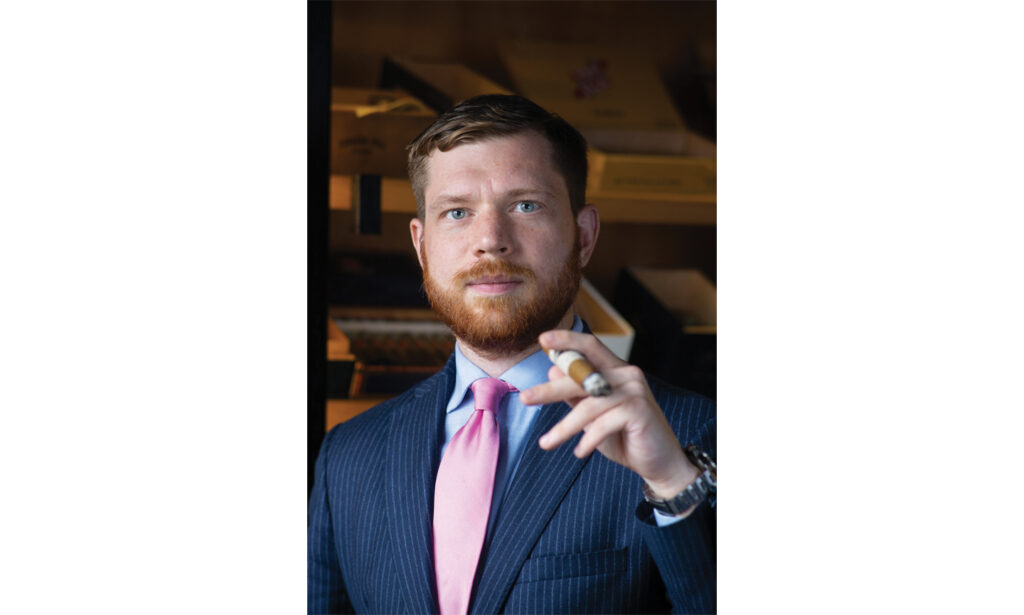 Simplified, it states that "premium cigars are defined, in part, as cigars that are wrapped in whole tobacco leaf, contain a 100% leaf tobacco binder, are handmade or hand rolled and do not have a characterizing flavor other than tobacco."
The same ruling dictated that if the FDA wants to proceed with regulation of premium cigars, the agency must figure out a way to research them.
"It's hard to say if [the committee] believe(s) premium cigars actually exist," Habursky says. "They were not instructed to use that definition."
If the study sticks to premium cigars, he said, "they will see that these are vastly different. The fear is that they will conflate everything."
The panel, despite what appears to be a predilection against tobacco, is suitably curious. They asked the invited guests representing premium cigars simple questions that a neophyte lounge visitor might ask.
Among the queries: "How long does it take to smoke a cigar?", "What is the difference in tobacco used in premium cigars and that in other tobacco products?" and "If you don't smoke for a while, do you suffer from toxic effects when you start up again?"
Karma Would Have to be a Chameleon
To get to Good Karma Cigars in Lubbock, Texas, a drive from any place in the city winds past a blur of smoke shops advertising vapes, e-cigarettes and a staggering amount of flavored tobacco products. Texas Tech University, which enrolls around 30,000 students every year, provides a sizable customer base, and the city of Lubbock, with a median age of 29, ranks about six years younger than the rest of Texas.
The FDA and any anti-tobacco entity worth its indignation has crusaded against youth-oriented articles, and it's no mistake that in addition to smoking, patrons of the smoke shops can also buy supplies for smoking cannabis, CBD gummies and other legal pursuits. Diversify those products, the business model demands, driven by the feds.
When the FDA came down with its mandates seeking to stamp out vaping and electronic cigarettes in 2016, producers had to register their products with the government, and no new products were allowed. It meant that vaping in 2016 is vaping in 2021. Business remains brisk in the shops, but for cigars, a similar mandate would stilt or even stop new cigars from entering the market.
That would be some bad timing.
As at most cigar shops around the U.S., business is booming, says Karma General Manager Brad Williams. The Lubbock Karma is one of three in Texas. The other two are in Fort Worth and Amarillo.
"We had a win last year," he said, referring to the court ruling that defined premium cigars – to anyone who was listening – and ordered the FDA to convene a study on the specifics of premium cigars. "But the business is already regulated."
Added taxes, which went to 75 cents a stick in 2009, would send some customers packing.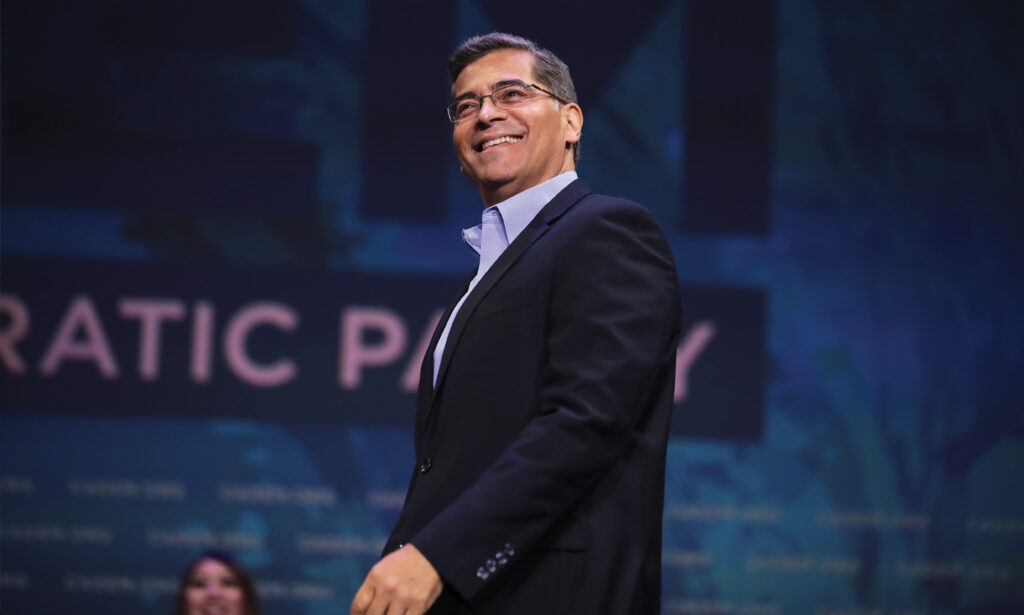 "I don't think customers would follow along with a $3 or $4 addition to the cost," Williams says. "I have a customer from Canada, he comes in every time he is in town to buy cigars because it's almost 50 percent more per cigar in Canada than it is here. What he gets for $15 in Canada is $11 here. And you know the only way they are going to fund regulation is through a price increase on us."
No Room for the Humanity
"Consumers smoke premium cigars when enjoying recreational activities like playing golf or going fishing, or a social gathering like weddings…" Drew Newman told the National Academies committee in April.
Among the other activities he could have added is the pregame before going on a covert national security military mission.
One night in July, Air Force veteran Darnell Streat and some friends were having a smoke, and one of the party, a Special Forces member who had just returned from Afghanistan, explained how important cigars can be to soldiers.
"Cigars become a rallying point for some of these guys," Streat says. "There are Special Forces guys who have a tradition of having a cigar before going out on a mission. And they look forward to it to relax a bit before taking off."
When Streat left the Air Force, he took with him a love of cigars and an entrepreneurial streak. Streat joined a group of four other individuals and launched Emperors Cut, joining the cigar community as an African American-owned small business. Among their work is shipping cigars to deployed military servicemen and women. Streat knows cigars are a treasured pastime among some living in a high-stress environment.
These and other nuances of the premium cigars will be variables lost in the science that is eventually presented to the feds.
"Like any industry trying to regulate, they should get to know the people and the product that they are reviewing," says Robert Howard, in-house counsel for Emperors Cut.
Among the information the National Academies panel is to present to the FDA in March is a description of the populations who use premium cigars, versus other tobacco products.
"There are dozens of African American cigar groups. This is a place to find a diverse array of people, not just black, white, Latino, but also women," Howard says. "It's nice to know this and there are ways for [the government] to do that. They have to engage the industry."
In April, the FDA declared its intent to ban mentholated flavors in tobacco products, the result of a 2011 study by an FDA committee that did much of the same type of review currently being done by the premium cigar panel.
One member of the current panel, Pebbles Fagan, was also on that 2011 committee. It heard testimony from another member of the current panel, Neal Benowitz. 
If it sounds like the deck is stacked, that's because it appears to be.
In 2018, then-California Attorney General Xavier Becerra signed a letter to the FDA urging it not to give premium cigars a pass when it comes to overseeing smokable products. His predecessor, Kamala Harris, sent a similar note in 2014 to the FDA.
Among Harris' suggestions: "The FDA should prohibit the sale of individual cigars…"
Bacerra is secretary of the U.S. Department of Health and Human Services and Harris is now vice-president.
The premium cigar committee is part of a fast-moving effort from the new administration to address the cigar issue, says Habursky, of the Premium Cigar Association. A flurry of regulation activity – moving toward final policy – has come out in the first few months of the year, he said, things that are done without legislation "where unelected regulators can do the bidding," he said. None have so far directly affected premium cigars, as everyone at the FDA's tobacco division awaits the National Academy report.
The committee will likely meet at least a dozen times before issuing its report in March, and it's already feared what can happen.
"The report that comes out in the spring is very consequential," Newman says. "And it's frustrating because we can be stuck with a bad report that isn't fair, and yet the FDA will hold it out as the gold standard. And it's stacked against us because of who is on the committee."
The waiting is enough to drive someone to pour a few fingers of a fine bourbon to pair with a classic smoke, produced by our hard-working Latin American friends. Problem is, if things keep moving in the wrong direction, those friends may have to find new work.
---
Click HERE for more stories!